This post may contain affiliate links which may give us a commission at no additional cost to you. As an Amazon Associate we earn from qualifying purchases.
Starting a blog is so exciting and fresh. We jump in with great enthusiasm and energy. The blogging ideas and topics are flowing freely. We cannot imagine running out of anything to share.
Then the day comes that we DO run out of something to say.
You tell yourself it's all been said and there's nothing new to share. So once you've shared everything, what is there to talk about? What do you do when you run out of blogging ideas?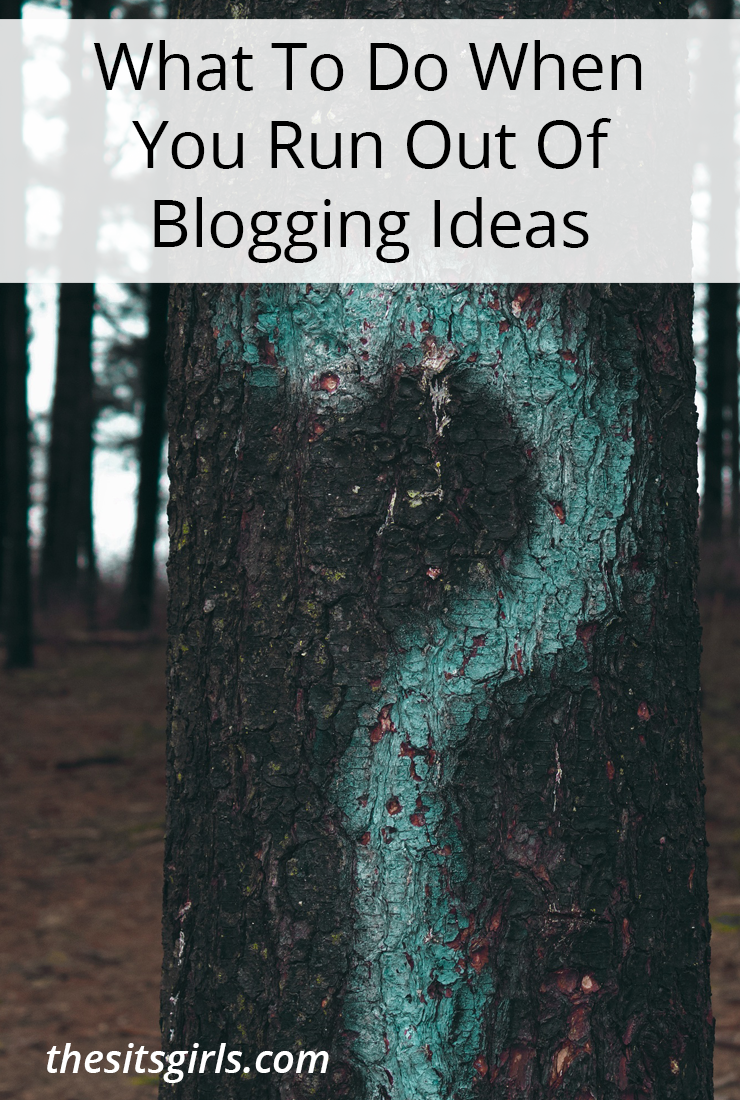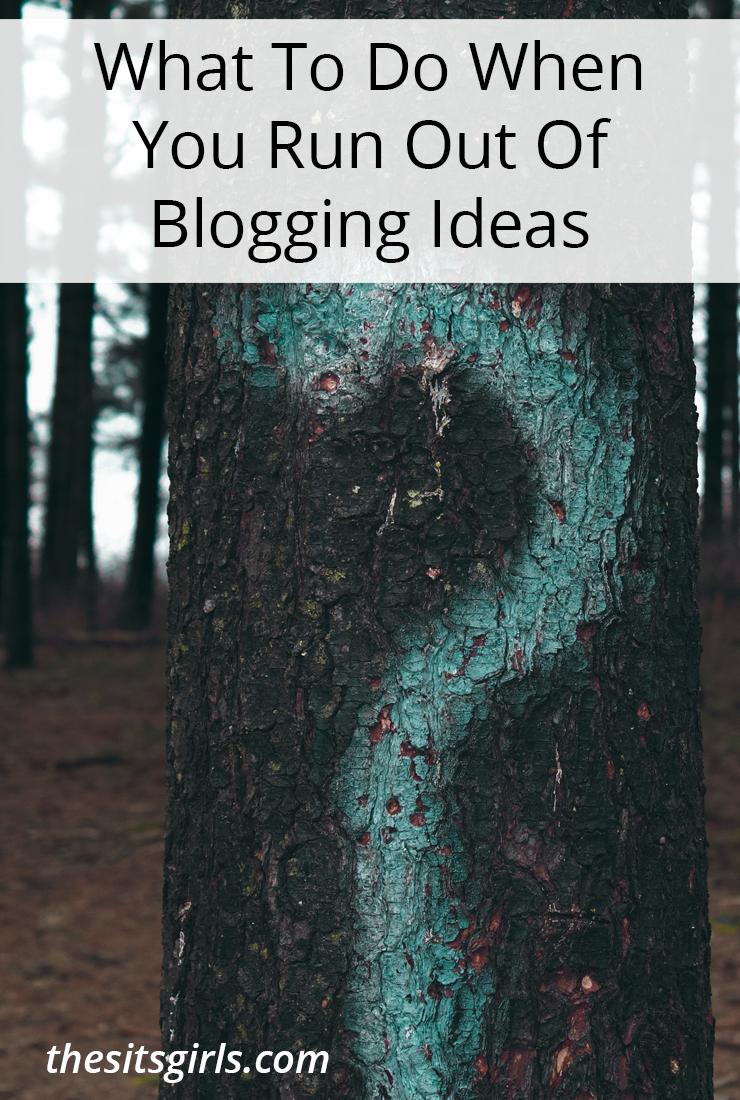 What to do When You Run Out of Blogging Ideas
Where to Start?
Don't limit your blogging ideas by making your niche too narrow. A narrow subject limits your options when creating content. It can also limit your sponsorship and advertising options, too! For instance, if you have a fitness blog (perhaps you focus on running) it may be too limiting to keep your focus on sprinting. You open up the options when you focus on running as an entire subject.
What Can I Solve?
Your audience is seeking a solution to a problem. They may want entertainment, education, support, or community. Think about what your audience is seeking and create topics to address those issues. Your readers will not only come to you for immediate solutions but will remember to come back to you in the future for help with other problems.
When considering solutions, think of the bigger problem and break it down into smaller parts.
For Example: Perhaps your running blog readers have problems with blisters. You could write about purchasing the best shoe to prevent blisters, socks, running technique, or topical solutions.
Mom bloggers, similarly, may have readers seeking help with lunch options for the kids. This blogger can write about gluten-free options, organic food choices, homemade snack bars, alternatives to sugary juices, etc.
Previous Posts
A great place to find post ideas is in your post archives. Previous posts hold a number of topic ideas, perhaps something that you can work into a series of posts. You may find a topic that needs further discussion or explanation. Look at ways to write the post differently: a list post, how to, a funny or heartfelt story. Dive into your post history and look for the topic treasure hidden within!
It's Survey Time
What better place to gather ideas than your readers? Try creating a survey for your readers focusing on their problems and what they would like to read or need help with. There are a number of survey options available (Survey Monkey, Facebook Polls, etc.) Post your survey on your blog, send an email, share it on Facebook, Twitter, and any other place your readers visit. Use this information to help generate topic ideas. Is your email list limited? Ask friends and family to take your survey.
[clickToTweet tweet="Is your e-mail list limited? Ask friends & family to take your survey." quote="Is your e-mail list limited? Ask friends & family to take your survey."]
Stay Inspired
Don't forget you! Staying inspired is a fantastic way to keep your creativity alive. A Pinterest board for topic ideas that inspire you, an inspiration board near your desk, and Evernote to jot down ideas are terrific tools. Each of these tools (and there are others) keep you fresh. Read the latest news in your niche, save articles and social media posts, and review them often. You never know what ideas will spark!
Above all else, don't give up! You may hit a bump in the road and think you'll never come up with an interesting topic. This is not true! Review your older posts, check out what readers are searching for on your blog, keep an inspiration board, send out a survey, and relax. You'll have a plethora of topic ideas before you know it!