This post may contain affiliate links which may give us a commission at no additional cost to you. As an Amazon Associate we earn from qualifying purchases.
I've been blogging for over 10 years, but it wasn't until I defined my blogging niche 3 years ago that I finally started to get my footing in the blogosphere. Out of all the best blogging tips and tutorials, defining a niche for your blog is one of the most important. Let me explain.
For a long time, I called myself a lifestyle blogger. I know some of you call yourselves that, too. But what exactly does that mean? I can't speak for what it means for your blog, but for mine, it meant that I could write about any topic that piqued my interest. Whether it was faith, fashion, music, movies, travel, sports, you name it, from one day to the next it was anyone's guess what subject I'd be tackling on my blog.
While blogging in this manner certainly gives you the freedom to write about whatever your heart desires, looking back I can see that, at least for me, it wasn't conducive to building a loyal following for my blog. My topics were too diverse. While I might draw in a few readers when I wrote about fashion, they were lost when I wrote about the MLB All-Star game. People who wanted to read my posts about faith had no interest in the ones about boy bands and country music. What I was writing was all over the board, and it lacked focus. The result was a blog that wasn't really all that appealing to anyone.
In January 2012, I founded The Lazy Pit Bull, a pet-centric lifestyle blog with a mission to bring my readers the best in pet-friendly living. Nowadays when people stop by my blog, they know exactly what it's about, and what they'll find there. My most faithful readers are people whose furry companions aren't just pets; they're family. Now that's a specific niche, and my blog has grown tremendously as a result of defining my niche and my mission.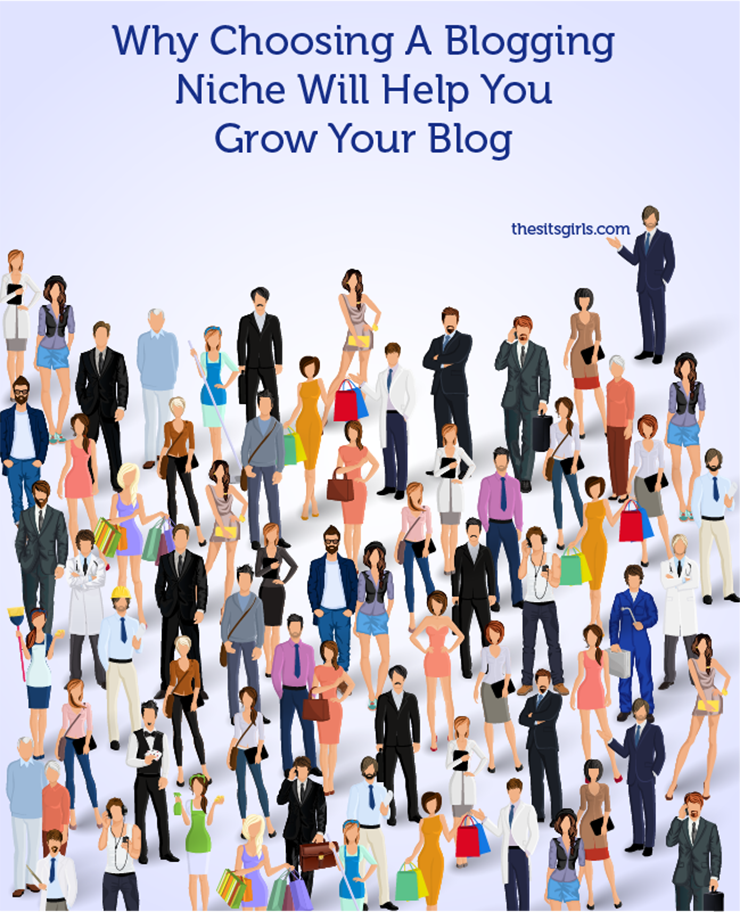 Why Choosing A Blogging Niche Will Help You Grow Your Blog
So why should you choose a blogging niche? Here are just a few reasons:
It's not until you define what you're writing about that you can start to know who your ideal reader is. And once you know who your ideal reader is, it becomes a lot simpler to write things that will entertain them and keep them returning to your site every day.
When you have a specific topic (or series of topics) that you write about, you become an expert. By researching and writing about a particular topic on a regular basis, not only do you become more knowledgable about it, but your readers are more likely to trust the information you're providing them. You'll never be a trusted expert on a topic you write about only a couple of times a year.
Once you've found your niche, it's so easy to write with unbridled passion. And it's that passion that will set your blog apart from the hundreds of thousands of other blogs on the internet, and that's what keeps readers coming back to your site.
When you find your niche, you'll find your tribe. There is truly nothing better for growing your blog than a supportive group of like-minded, similarly-niched bloggers. It is so great to have others to turn to when you have questions, need opinions, and support. This really is, in my opinion, the nicest benefit of having a specific blogging niche.
Have you chosen a niche for your blog? If not, what's holding you back?