This post may contain affiliate links which may give us a commission at no additional cost to you. As an Amazon Associate we earn from qualifying purchases.
So you have decided to start blogging, and you have purchased a URL as the first step towards blogging success.
But, what comes next?
If you have never blogged before, this could be overwhelming and confusing.
Take it from someone who is a website and blog designer. I have helped countless bloggers who are starting out for the first time.
How?
I have a simple step-by-step process that will help you find blogging success.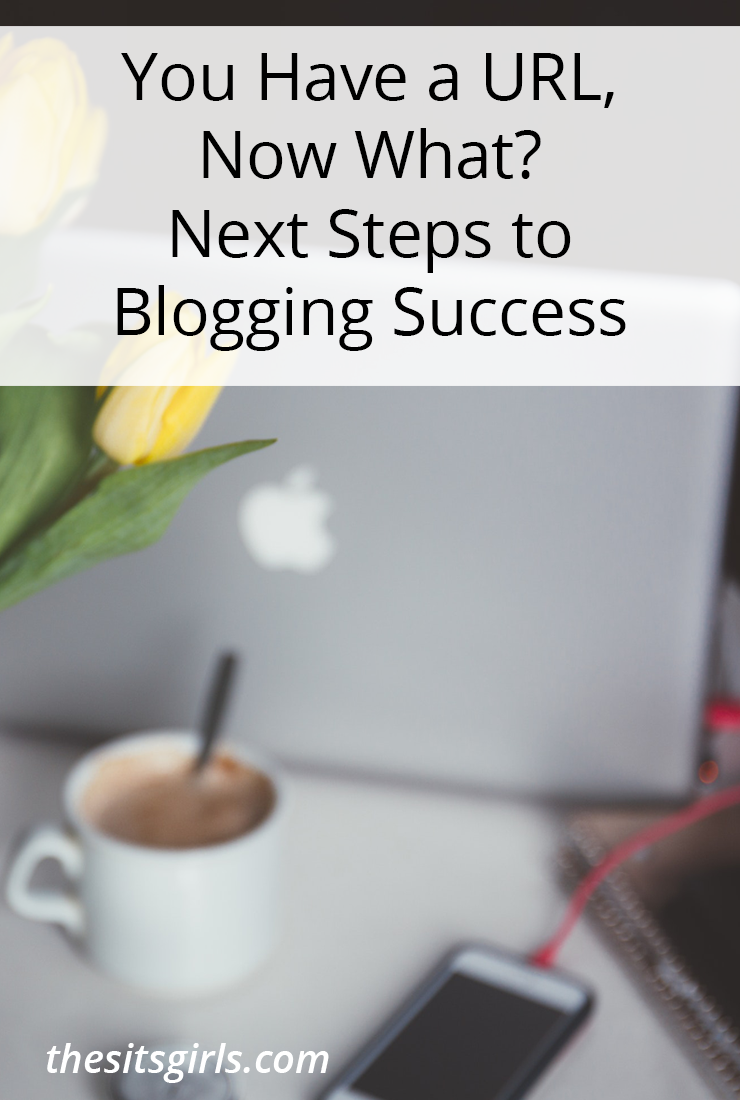 Follow These 8 Steps To Blogging Success After Buying Your URL
1. Set up a hosting account.
It is great that you have purchased a URL, but without also paying for a hosting account, you aren't going to be able to do much with that URL. Buying a hosting package can be a bit daunting as there are many hosting companies with differing packages available.
I have used quite a few myself over the years. From my experience, I would say to go with a hosting company that comes recommended by other blogging friends, if possible.
If you are still not sure, I can tell you that right now I host with SiteGround. I did my own research on this and switched earlier this year. One of the best perks I found with SiteGround is that they offer superb technical support, especially with WordPress. This really is a huge plus as there are bound to be issues with setup, as well as over time. So, I couldn't recommend this hosting company more to those first starting out.
2. Install WordPress Files.
Well, once your hosting account is indeed setup and ready to go, you will want to install a fresh company of WordPress files onto your hosting for your URL. You will be able to this usually under the hosting section of your account information.
If you are unable to find it, you can always reach out to your hosting company. Most will walk you through at the very least or offer paid services to install it for you.
3. Pick a free or paid theme for your blog.
Now that your hosting and WordPress files are uploaded, the next step is blog design. Your initial design choice is picking a theme for your site. The theme will allow you to customize the look and feel of your new blog home. There are many themes out there for WordPress.
Be sure to pick one that is not only compatible, but that plays nicely with your WordPress files. My favorite themes are those that are Genesis based. This means they use the Genesis Framework, as well as Genesis Child Themes. For more information on how Genesis themes actually work, take a look HERE.
4. Set up your blog theme.
It's now time to set up your blog theme. This means uploading it to your site. From there, most themes will give you some support documentation on how to set the theme up. So, you should be able to use these instructions to set up the theme to look similar to the theme's demo if that is what you desire.
5. Decide on a logo design.
I know some would say to make up a logo before you start building your design. However, the reason I say to do this now is each theme will have a different area size for a logo. So, after you purchase your theme, you should be able to look through the theme's instructions to find out what size the theme allows for a logo to make sure it fits well.
You can then use a design program such as PicMonkey, Canva or even Photoshop (depending upon your design skill set) to create a logo to fit and work with your theme.
6. Setup your social networks.
If you don't already have social networks, such as Twitter, Facebook, Instagram or Pinterest, now is the time to set them up. If you do have social profiles, but would rather have your blog's social networks separate from your personal, you can also choose to set up your second accounts now.
Either way, you will want to have social networks up and running to be able to connect them to your blog and share your blog posts as you publish them.
7. Write, write, write.
Now, you are ready to write your first blog post, as well as many more in the future.
8. Sharing is caring.
Now that your blog is up and running, it's time to use those social networks you set up in step 6 to share your words with the world! Here are some tips for setting up a social media strategy for your blog promotion.
That's it! 8 clear cut steps to follow once you have bought your URL. If you follow these steps in order, you should have a fabulous blog up and running in no time.
However, if you are still unsure or in need of help with any of the above, please feel free to contact me for further assistance.