This post may contain affiliate links which may give us a commission at no additional cost to you. As an Amazon Associate we earn from qualifying purchases.
I don't know many bloggers who make a full-time salary from their blog. Many of us have full-time jobs and blogging is a part-time gig which really needs to be treated as such. However, as is my case, my personal blog is a part-time hobby that can quickly take up full-time hours if I allow it. If you're looking to continue blogging, but take back some of your time, read ahead for some tips.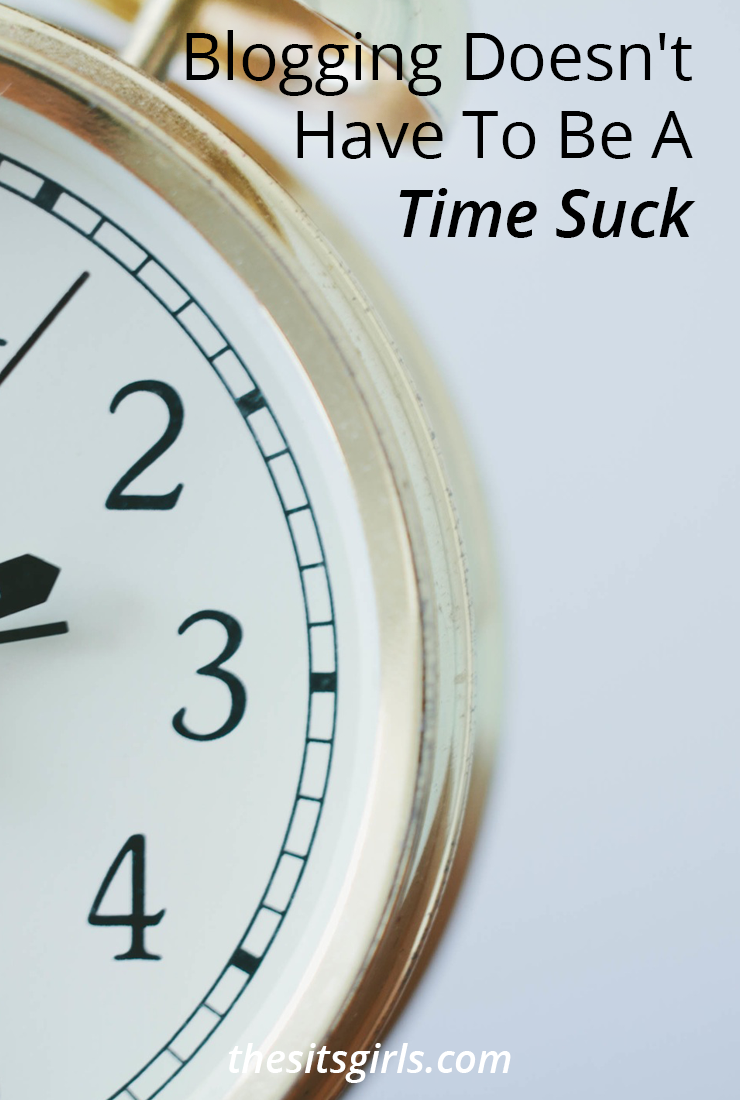 Blogging Doesn't Have To Be A Time Suck
Set a timer. And stick to it. You can set a timer on your phone or go old school with a kitchen timer. Whether you have 15 minutes or an hour, once that timer goes off, sign off. Close the computer.
Start fresh. Do you do your best writing first thing in the morning? Or are you better at completing a post before you go to bed at night? Do you have the luxury of writing all day, without interruption? Find the time that is best for you to write and do just that — write.
Log out of all of your extra tabs. Just in writing this post, I became distracted with Facebook. Then I checked my phone and had to try out the new Snapchat filters. Oh and I had some new emails. Had to check them. Fifteen minutes later, I started writing. Log out of your social media channels and set your phone to the side, so you aren't distracted.
Edit your photos first, then write. Photo editing tends to take up most of my time, so now I've started editing first and then writing my post. I also use an online photo editor for most of my photos. I try to edit everything at one time and then move on to writing.
Take notes when you have ideas for posts. Write them down or type them into your phone to check on at a later time.
Schedule your social media posts. Yes, you want to avoid social media when you're writing, but you can make the most of it with a scheduler. Find an app or a plugin that suits your needs and schedule out posts once a week or once a day, whichever you have time for.
How do you make the most of your time in terms of blogging?
Keep Reading