This post may contain affiliate links which may give us a commission at no additional cost to you. As an Amazon Associate we earn from qualifying purchases.
The blogging world is constantly evolving. What worked for my blog 5 years ago may not be working this year and what's not popular today may be the big thing of 2016. I've seen many of my favorite bloggers burn out and others grow by leaps and bounds as they keep up with the latest blogging trends. While some trends are a momentary thing, I've collected five that won't be going away in the next few minutes.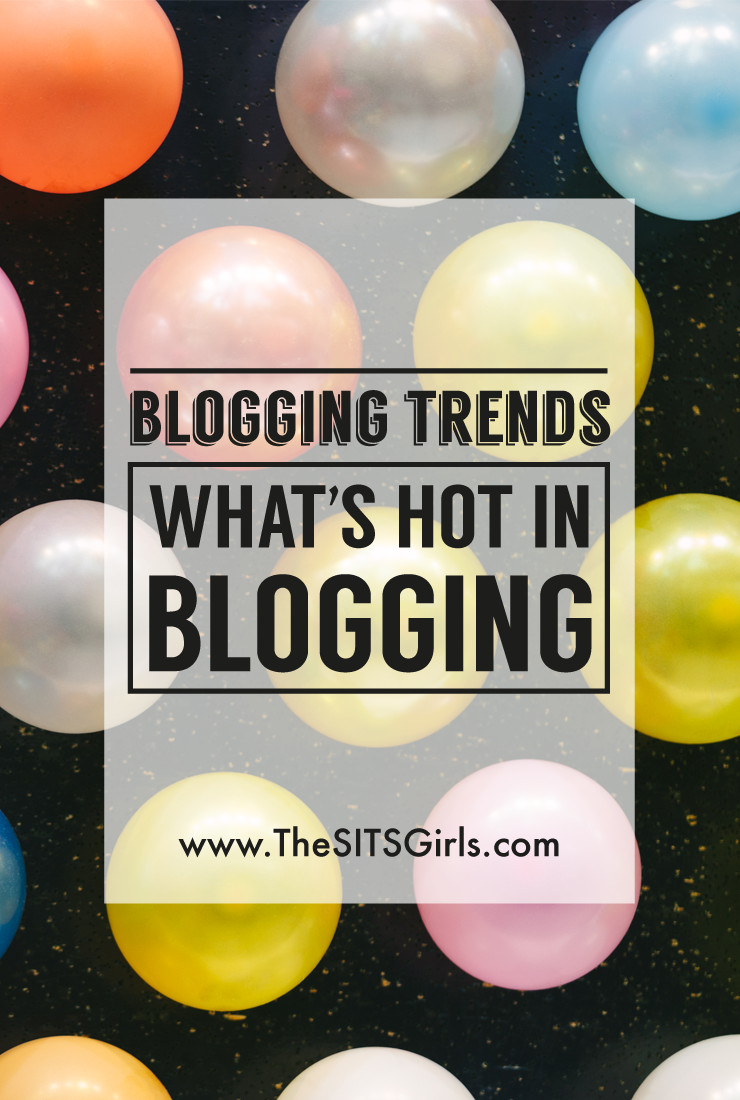 Blogging Trends Sticking Around For 2016
1. Vlogging: Videos on blogs have been around for a while, but now people are doing more video blogging versus written blogging. It's easy to start a YouTube account. It's more challenging to develop quality video content people want to watch (but it is being done).
While we're on the topic of video we have to mention Periscope! Periscope is the latest, greatest thing to hit the blogging/social media world. Bloggers are setting aside time daily to Periscope and having that set schedule is working for them!
2. Newsletters: You may have an automatic newsletter set up through Feedly or WordPress that sends out your RSS feed. Those are fine for sharing daily headlines, but think bigger if you want to really customize your newsletter. Many blogs are moving to exclusive newsletter content that can't always be pulled in through an RSS feed. Giving your readers something special in your newsletter is a great incentive to get them to sign up.
3. Blogs that look like websites: More and more blogs are looking like lifestyle websites. It's helpful for readers to find what they're looking for, whether it's reviews, recipes, parenting tips, gift guides, or fitness tips, or a plethora of other topics. It also helps you highlight your latest and greatest posts in a graphical way, rather than have a long list of blog posts that readers have to sift through.
4. Less blogging and more brand building: I don't know how feasible it is to make a full-time income on blogging alone. I'm seeing more and more bloggers creating products outside of their writing. Some are still using their blogs as part of their brand, but it's becoming less personal as they focus on their craft. Others I've seen go on to work in more full-time roles with companies or brands they once worked with on their blogs. In 2016, make sure your blog is setting you up for a larger success.
5. The ebook: So many people have ebooks, and many bloggers have also been "discovered" by larger publishers! I think ebooks can be a fun and somewhat easy jump from the blog. You can charge a smaller fee if you self-publish your ebook, or you could even offer an ebook as an incentive to signing up for your newsletter. Sometimes the ebook doesn't have to be new content. It can include current content on your site curated in one space. An ebook is a great way to create a product that fits with your blog.
Have you embraced any of these blogging trends?
Which sounds most feasible to you?
Keep Reading