This post may contain affiliate links which may give us a commission at no additional cost to you. As an Amazon Associate we earn from qualifying purchases.
Would you like to increase your page views? Some bloggers have a few monthly views while others have thousands. While you can find a lot of bloggers out there who are more than happy to share their success stories, this blogger not only tells you about her success, but shares some tips to bring that success your way, too!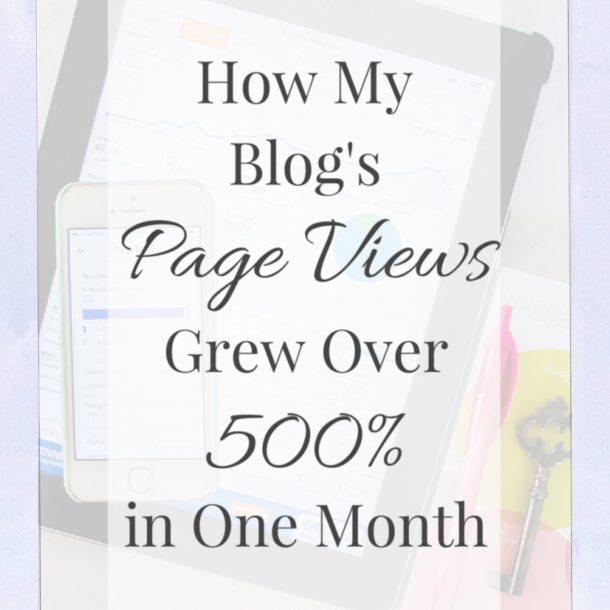 How My Blog's Page Views Grew Over 500% in One Month
My blog's page views grew over 500% in one month! I went from 33,682 views to 172,851 views. In this post I include 5 tips that helped my page's views grow tremendously over the last month. I hope it will help other bloggers, too!
Read the full post here: How My Blog's Page Views Grew Over 500% in One Month