This post may contain affiliate links which may give us a commission at no additional cost to you. As an Amazon Associate we earn from qualifying purchases.
Building a business takes hard work. Whether the business is online, or brick and mortar, it requires time, strategy, planning, and execution. There are two options available to any business owner hoping to grow their enterprise. The first is to do nothing and hope the clients find you on their own. The second is to develop and execute a marketing plan that will grow your customer base. One of the best strategies to gain and retain customers is to use blogging. Boost your business with blogging and develop relationships with the people who want to do business with you.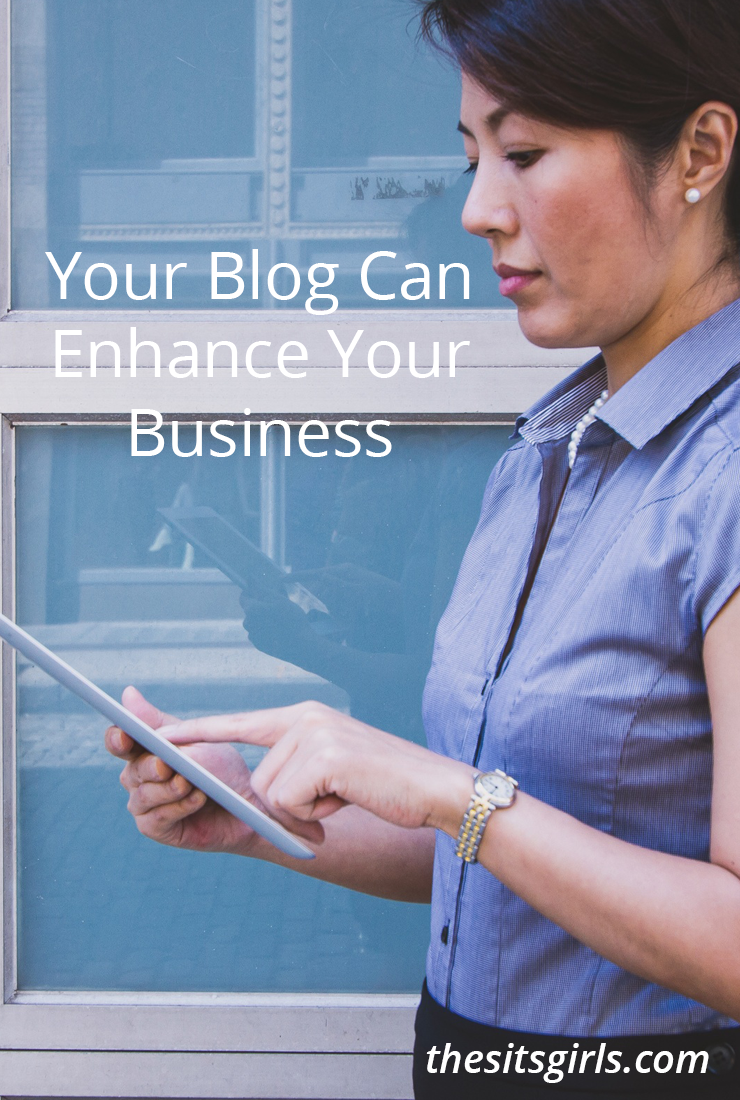 Boost Your Business With Blogging
Where to Start
We talked a bit about the benefits of blogging in Advantages of Blogging for Small Business Owners. Let's focus on the how of blogging for a small business. Remember, these ideas are not new or difficult but they will help boost your business without spending extravagant amounts of money.
Have a Website?
If you have a business website, you'll want to create an additional menu item named Blog. This will link to a page where you will share any information you like with your current and potential clients.
If you don't have a business website, work on that first. Options include hiring someone to create a site or creating one yourself using WordPress, Wix, Squarespace, or another platform. Some of these are more beginner-friendly than others.
Check out these articles:
What Do I Share?
One of the golden principles of blogging is "know thy audience." It stands true for small business owners, too. Who is your ideal client? What questions do they ask? What do they like? What do they buy or request? Who are they as individuals? What services do they want from you?
Knowing your audience will help you determine what information you can share that they will value.
Another golden principle is to blog "what you are passionate about." The same is true for your business. Your business is already a step out in the world to share what you love. Take it a step further and write what you are passionate about.
Sample Ideas:
Tell your clients why you started your business
What you love to do
Your goals for your clients
Tell you clients your story
Share your expertise with tips and how-tos
Feature a client each month
Feature client accomplishments using your products or services
Share client pet stories (everyone loves a sweet pet, right?)
Keep clients informed with serious information – new products, software, regulations, rules
Post community events
Feature an employee each month
You get the idea. Each of these ideas works for any business type. Customize them for your blogging business, paint store, bookkeeping service, or florist company. They work!
What Do Customers Want?
They want you! Our information age has made people more curious and information is more accessible. This is good and bad. It's great that we have access to vast amounts of information and global reach. The bad is, it has left people feeling disconnected. They miss the personal relationships of the past. To satisfy that need, blogging steps in and builds a personal relationship with your clients around the globe!
Customers are craving to know more; more about you, your business, your expertise, information, guidance, advice, tips — they want more. Writing regularly about these topics will help clients trust you (authority), build that relationship, and give them added value.
Boost Your Business Value
In addition, to helping build strong, personal relationships with your clients; your blog helps your business, too. Use it to gather useful information. It is a great vehicle to research product development, customer service quality, marketing (where are your clients going for their information), social media presence (maybe your clients aren't on Twitter, but they do love Instagram), and establish a community presence. And don't forget to use it to grow your email list. Experiment with fun tools like video and podcasts, too.
As you can see, blogging is not just about sharing a personal journey any more. It has evolved into a powerful platform to boost your business by connecting people, including clients and vendors.