This post may contain affiliate links which may give us a commission at no additional cost to you. As an Amazon Associate we earn from qualifying purchases.
One important part of taking your blog to the next level is understanding your analytics. You need to be able to understand how many people are coming to your site every month, what they are reading and how long they are staying on your site. We often think that page views and unique visitors is the most important factor but your bounce rate is also important.
What is a bounce rate? Your bounce rate is the number of people that visit your site and then leave. The goal is to have your bounce rate as low as possible. The lower your bounce rate the more engaged your readers is. Wondering how you can improve your bounce rate? This post has tips on how to do just that!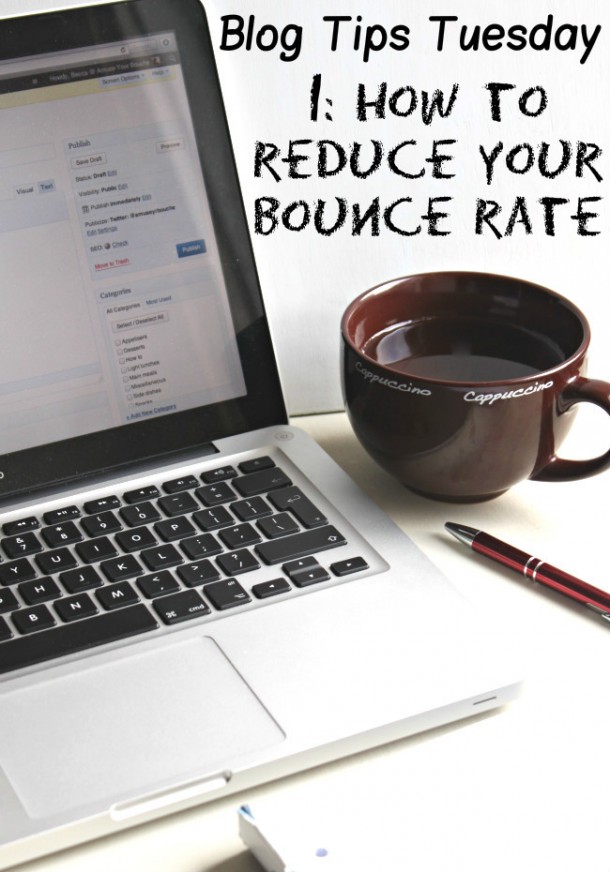 Tips on Improving Your Bounce Rate
All bloggers want to create engaging content that makes people want to stick around on their blog rather than clicking away after just a few seconds. But how do you do that? Bounce rate refers to the percentage of your visitors who leave your blog without clicking over to check out another page, and this post explains how to reduce this percentage.
Read the Full Post Here: How to Reduce Your Bounce Rate