This post may contain affiliate links which may give us a commission at no additional cost to you. As an Amazon Associate we earn from qualifying purchases.
A good brainstorming session is a great way come up with new ideas for blog posts. This blogger shares her ideas for a successful brainstorming session as well as her free printable to help keep you organized.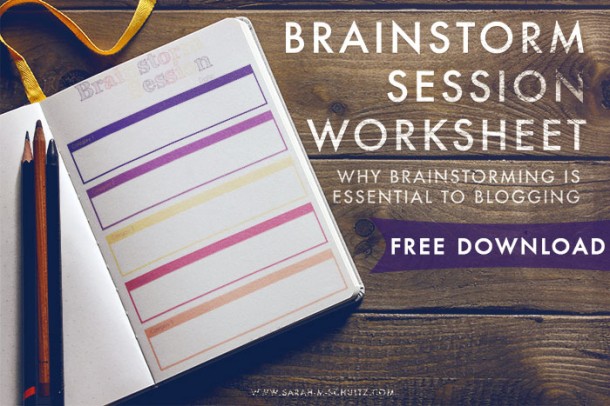 Why Brainstorming is Essential to Blogging
There are many aspects of creating and building a successful blog, and if you start from the beginning of the creative writing process, you will likely have a brainstorming session. If you read a few months ago I covered why I used batching when creating content for my site and that I start with the brainstorming process to collect ideas. I truly believe that brainstorming is essential to blogging, especially if you wish to have a successful blog.
I like to take my brainstorming session away from the screen and write them on paper. I also know that I have set categories for my blog that I like to cover, so I use a color coded brainstorming worksheet to fill in my ideas and then quickly transfer them to my editorial calendar which is a simple Google Docs spreadsheet. This keeps things organized and is inspiring at the same time.
Read the full post here:Why Brainstorming is Essential To Blogging [Free Printable]