This post may contain affiliate links which may give us a commission at no additional cost to you. As an Amazon Associate we earn from qualifying purchases.
What is branding? Simply put, it's creating an identity that is immediately recognizable and that differentiates your blog from others in your niche. Branding for bloggers is part art and part science and may require some trial and error and re-thinking, but it's worth the effort if you want to make your blog stand out from others in your category. What you write is as big a part of a branding strategy as how your blog looks, but using consistent graphic elements is key to any branding effort, and creating a cohesive look for your site is the best way to start defining your blog's identity and even make your blog go viral. For our blogging tips and tutorials series, we have three steps to help you build a successful branding strategy for your blog.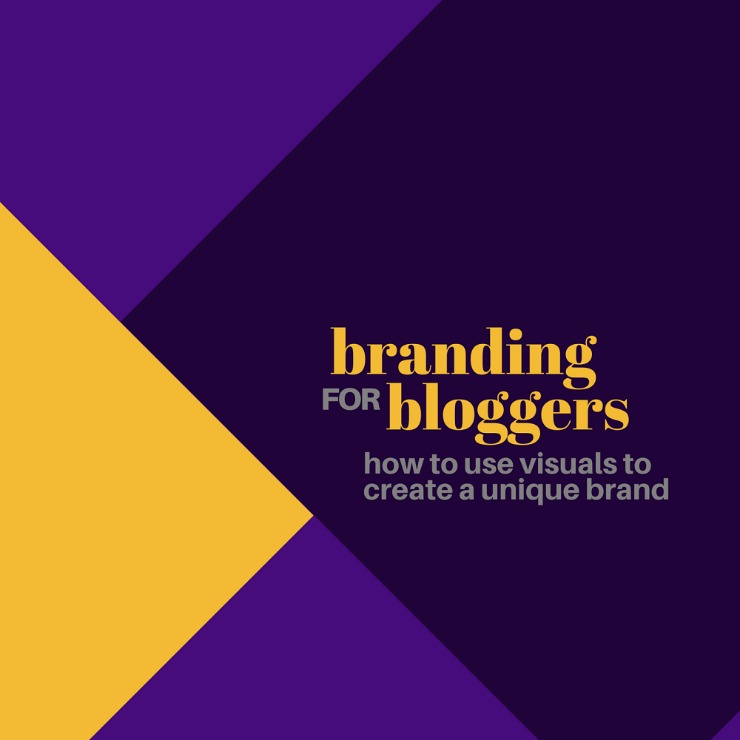 Branding For Bloggers: How To Get Started
Not sure you need a visual branding strategy? Think of companies like Coke and UPS – their logos and colors are immediately identifiable and set them apart from competitors. They are a kind of visual shorthand for connecting with consumers, and the same premise can be used for blogs, no matter what size or niche. By creating a visual identity that readers immediately recognize you're helping your blog stand out in crowded field and once you start, you may be surprised by how many new followers, comments and shares you get.
Branding is used by every successful entrepreneur and corporation, usually with the help of advertising and marketing professionals. Most bloggers can't afford to hire Madison Avenue pros, but you can use the same methods they do to develop a visual brand. Below are the first 3 steps to defining your blog's brand with visuals.
1. Choose Your Main Colors and Fonts
Pick a color scheme for your blog and, most importantly, stick with it. Consistency is key to branding –once you've chosen a look, you need to use it across every platform you use. That means your social media profiles, badges, headers – everywhere.
How to choose colors: It's generally a good idea to choose 2 main colors and 2 secondary colors for your brand. Not sure where to start? Free tools like Adobe Kuler provide thousands of color combinations. You can start with the name of a color and Kuler will suggest combinations, or browse their most popular and most used color scheme charts.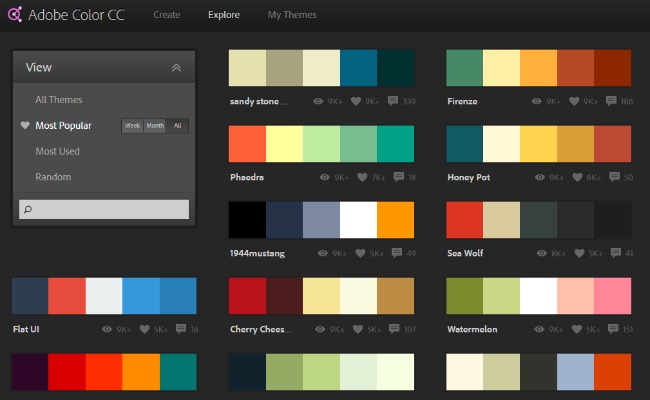 Keep in mind that the colors you choose can have an affect on your readers feelings as they visit your site.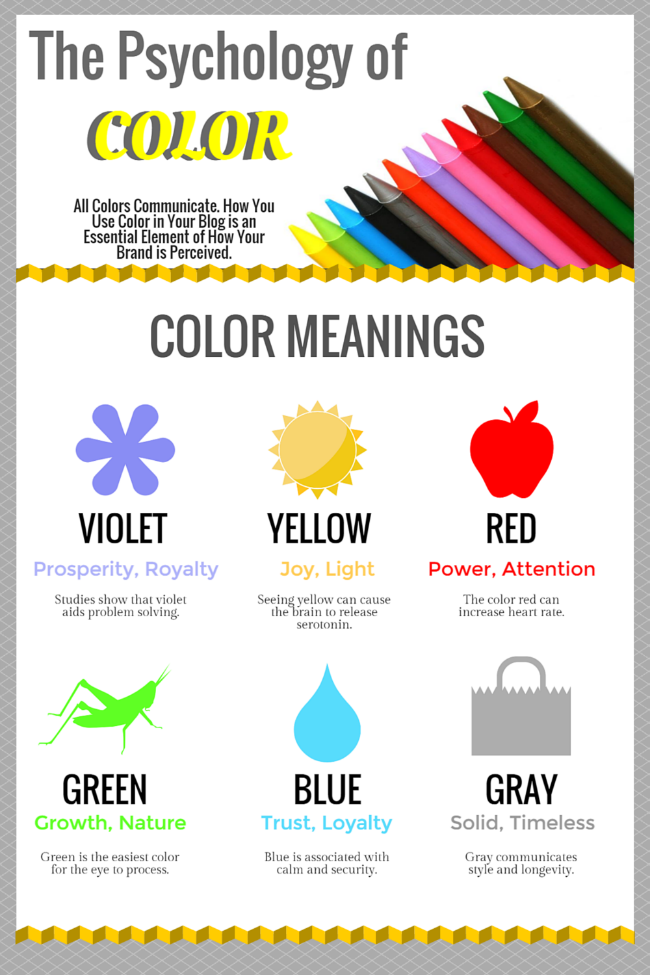 How to choose fonts: If your blogging platform allows you to select fonts, you'll also want to choose two or three fonts that you consistently use on all your posts. One for headlines, one for body text, and one for captions and call-outs. Need ideas about what fonts look best together? Check out I Font You for a comprehensive listing of the most readable fonts, the most popular fonts, and the best font combinations.
2. Create a unique logo
Your logo should use the same main colors you have chosen for your brand, but not necessarily the same fonts. Try to keep fonts similar, but logo design demands a readable and instantly recognizable typeface, so make that your number one priority.
How to create logos: You can design your own logo using templates and images based on your blog's niche on a variety of sites like Graphic Springs, which lets you preview your logo and then charges about $40 to download it. Or browse thousands of designer portfolios on Fiverr, where you can get a custom logo starting at $5. You can also use PicMonkey to design your own logo. Keep in mind that you will want high-resolution files for your logo and, if possible, have a version with a transparent background so it's more versatile and can be used just about anywhere.
3. ALWAYS Use Images.
This is not negotiable. Study after study shows that posts with images get more clicks and shares on social media. Your images should be an integral part of your overall branding strategy, meaning that each blog post should have at least one image, but depending on your content, you may want to use more than one. Cooking blogs, how-to and crafts blogs all benefit from multiple images.
Where to find photographic images: There are a number of sites where you can find free images. Some require attribution, but others allow free use and alteration, which means you can do whatever you want with them.
Tip: Check out our extensive list of free image sites here. 
Where to find graphic images: You don't always need photographs. Sometimes a graphic design works just as well, if not better. Canva has a variety of customizable templates that sized according to where and how you will be using them. Use Piktochart and Venngage for making infographics (the most clicked type of graphic on Pinterest) or download graphic apps to your smartphone. A few to try: Picsart, which has a handy re-sizing feature that's perfect for social media images, PicCollage, a photo and graphics tool that lets you search for images right from the app, and one of the most powerful tools for typography, Font Candy.
The Golden Rule of Branding For Bloggers: Know Your Target Audience
As you begin thinking about branding your blog, it's important to choose colors, fonts and styles that appeal to you, but appealing to the people you'd like have following your blog is just as important. Before you start, ask yourself one question: who is my target audience? Working moms? Crafters? Romance novel readers? Your look and message should always be tailored to the audience you want to reach.
Identifying the readers you want to target and then identifying what they already know and what kind of content they're looking for is critical to the success of any blog. If you're not sure how to identify your intended audience, start by looking at popular blogs in your category. Read the comments and take note of the posts that get the most shares to get a feel for who you're aiming for.
Once you have a target audience in mind, you're ready to start the visual branding process. Dive in and have fun!
Author Bio: E.T. Carlton
E.T. Carlton
is a writer, blogger and digital branding consultant with a background in advertising and psychology. She works with individuals, websites, and companies on marketing, promotion, media relations and social networking.