This post may contain affiliate links which may give us a commission at no additional cost to you. As an Amazon Associate we earn from qualifying purchases.
Do you know how well your site is doing? We've got an Internet resource that can actually tell you your website grade for FREE!
One of the largest factors involved in a successful blog (along with excellent content, of course) is the site itself. It is important to ensure great content, readability, interest, and blog design are prominent when users are visiting your site for the first time. Once you create the fabulous content on a regular basis, you want to be sure it is easy to find, optimized, and easily shareable.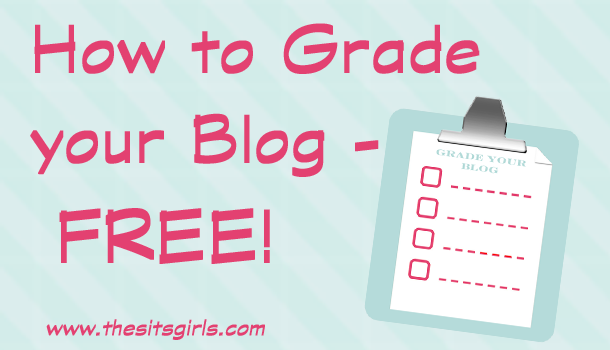 Understanding Your Website Grade
Grader.com, otherwise known as a web grader, is an excellent tool to determine the effectiveness of your blog or web site. To get started, simply visit the website and enter your domain name.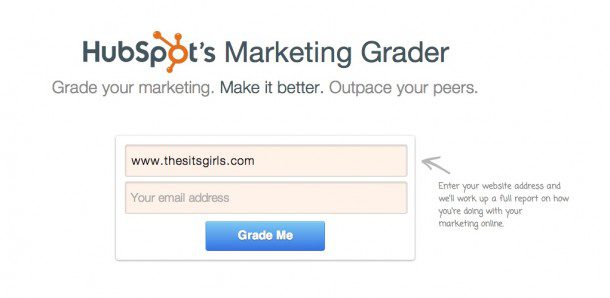 Within seconds, grader.com will generate a comprehensive report reviewing your site and calculating a website grade. There are several sections in this report, which break down the variety of components involved in a website. It will check if you have a blog, your social media presence, page descriptions…even your images! Remember, this is all automatically generated by crawling your site, so if a few things are confusing, it's all about how your site is "read".
Improve Your Blog Based on Your Website Grade
The first thing your website grade report will show you will be a compilation of where to find you: your site's url, the feed address associated with it, your Facebook page (or profile) and your Twitter handle. Then, the site breaks down your review into three sections:
"Top of the Funnel"
"Middle of the Funnel"
Analytics
The web grader will give you the top three action items for the top of the funnel, such as adding alt tags to your images. The report will analyze your titles (are they the appropriate length? Unique?), ease of use, and SEO among other details. You want to pay attention to this section, as you want to be sure search engines can find your site.

The SEO section provides a lot of great insights, including how many of your individual pages are indexed by search engines, how many other sites link to you, and even lists some of the influential sites that link to you, as well as analyze the mobile aspects of your site. It will even read if you are using Google Analytics on your site (which you should be) in addition to the myriad of other details. Using these insights, you can optimize your site and encourage the most interaction possible.
With just a few clicks and a few minutes, you can see where your blog needs to improve. While some of the changes will take time to take effect and show a difference, others can be done right away. Head on over to grader.com to see what shape your blog is in!
Let us know what you think of this resource! What might you improve based on your website grade?