This post may contain affiliate links which may give us a commission at no additional cost to you. As an Amazon Associate we earn from qualifying purchases.
Adding a simple call to action at the end of your blog posts can help you grow your social media following and gain new connections with people who are already reading your content. If you're a blogger and you're not already doing this at the end of each post, you could be missing a valuable opportunity to grow your readership.
What's a call to action? A call to action is an instruction to your audience that provokes an immediate response.
Here's a couple call to action examples: "Follow me on Facebook!" "Don't forget to subscribe to the monthly newsletter."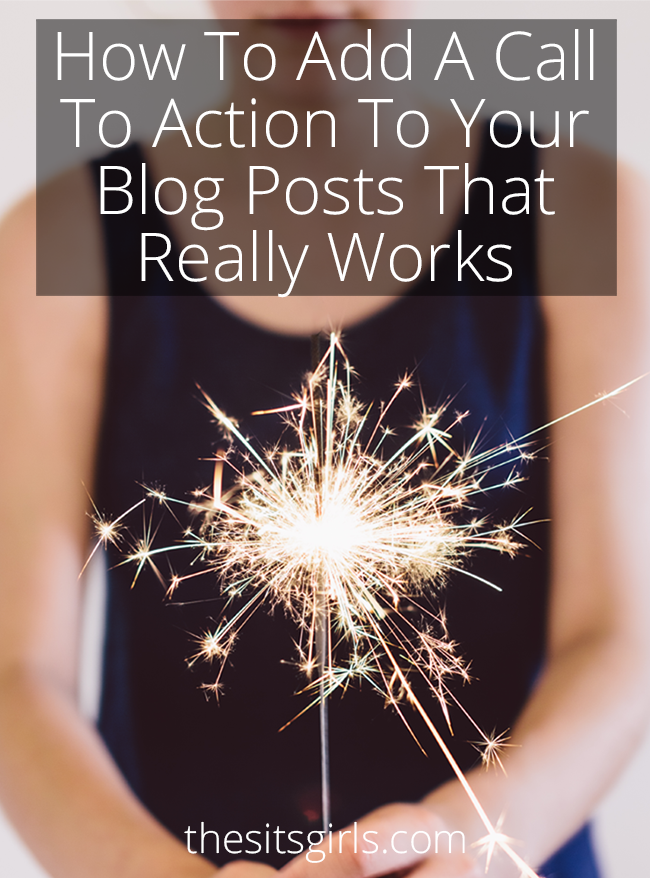 How To Add A Call to Action To Your Blog Post
CTAs are beneficial for several reasons:
They take little time to write.
They help you grow your social media following.
They give readers new ways access to you.
They encourage readers to visit your sponsors.
To create a solid call to action for your readers, first decided where you want to direct them or what you want them to do. Are your Facebook likes in need of a boost? Are you building your newsletter subscriptions? Decide an area to focus on for that particular post and work from there.
Next you'll need to be sure your CTA is clear and easy to follow. If you're ending a post that shares a recipe, try, "For more delicious recipes and cooking tips, be sure to subscribe to my newsletter!" Be sure to link to your subscription form in the wording.
Each blogger has their own preferences and systems for their CTA. Some use automatic tweet CTAs and other stick with a simple CTA at the bottom of each post. Try different things until you find the format that works for you. The main thing is to keep your calls to action clear and simple.
As the creator of Our Holly Days and a blogger of five years, I've got my own system that helps me grow my social media following. Each post ends with a solid call to action and I rotate out each social media outlet, to ensure I am consistently gaining new followers each week on all of my social media platforms.
Whatever method or pattern you decide to adopt for your blog, adding a call to action is a beneficial way to grow your following and increase interaction with your audience.
Do you think you'll add a CTA to your posts after reading this? Lets chat CTAs and how you can use them on your blog in the comments below! And share some of your best call to action examples!