This post may contain affiliate links which may give us a commission at no additional cost to you. As an Amazon Associate we earn from qualifying purchases.
If you're starting a new blog, one of the first steps is to choose your blogging platform. If you're new to blogging in general, you might find a little guidance and direction helpful when it comes to choosing. This blogger shares some tips to narrow down your choices and find the right platform for you!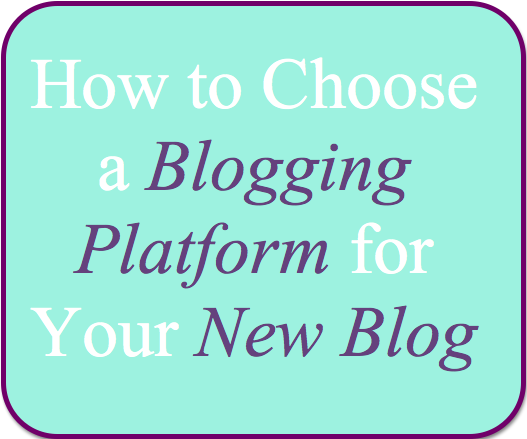 How to Choose a Blogging Platform for Your New Blog
Starting a new blog can be a difficult and confusing process for someone new to blogging. In this post you will find tips on how to choose a blogging platform this is right for you. Plus you will find out what blogging platform Domestically Blissful is run on and why I chose this platform!
Read the full post here: How to Choose a Blogging Platform for Your New Blog