This post may contain affiliate links which may give us a commission at no additional cost to you. As an Amazon Associate we earn from qualifying purchases.
How did you choose the domain name for your blog? There's a lot to be said for choosing the right name, but if you are struggling to settle on one, you've come to the right place! This blogger gives you the tools you need to choose the best domain name for your blog!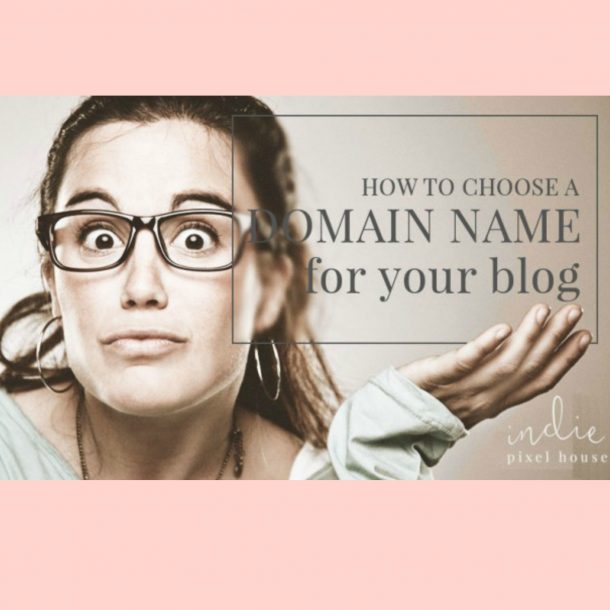 How  to Choose a Domain Name for Your Blog
One of the things all entrepreneurs quickly become indecisive about is deciding whether to use a business or personal name as the domain name for their blog. The truth is it can be tricky to pin down but ONLY IF YOU LET IT.
Walk into this with the resolve to keep everything as simple as possible and you will quickly see everything fall into place.
In this blog post I'll give you some key considerations to help you make the decision easier. And walk you through the creative process I used to come up with my domain name, Indie Pixel House.
Read the full post here: How  to Choose a Domain Name for Your Blog