This post may contain affiliate links which may give us a commission at no additional cost to you. As an Amazon Associate we earn from qualifying purchases.
When I first started blogging it felt like other bloggers were my competition, and I kept as far from them as possible. Then about six months into blogging someone informed me that my mentality on this issue was entirely wrong. I found out that collaborating with other bloggers was going to be my most valuable asset on this journey. Now I work with as many fellow bloggers as I possibly can. There is a broad range of ways you can collaborate with other bloggers and help each other grow.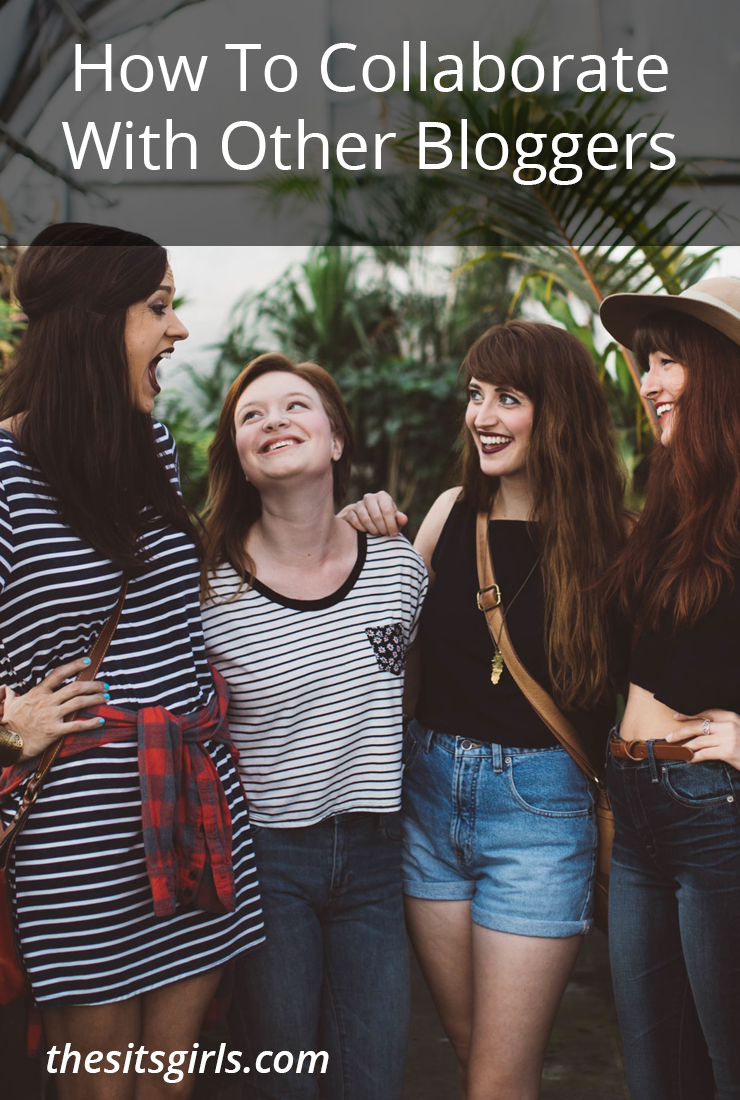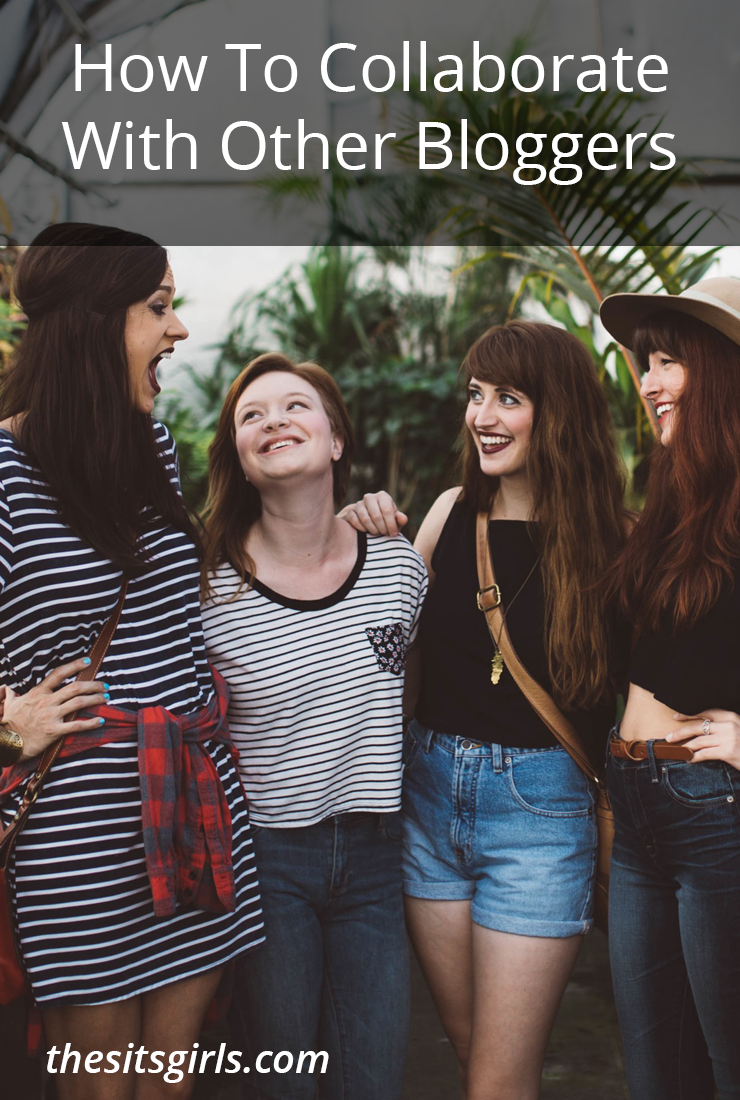 How To Collaborate With Other Bloggers
1. Blog Tribes
One of the most vital ways to work with other bloggers is through creating a blog tribe. I've covered many of the things you can do with a blog tribe in an earlier blog post. However, to recap a small bit of the key points:
Create guest posts on each other's blogs on a regular schedule.
Brainstorm ideas together.
Learn things from each other.
Create a product worth selling together.
The list, of course, goes on. Be sure to check out the post about blog tribes to gain even more information.
2. Join Facebook Groups
I have also covered how being active within blogging Facebook groups can benefit you. There is an extensive list of Facebook groups to join to promote your work. Of course, you'll also be expected to share fellow bloggers content from the individual threads within those groups. There are also some groups that are designed solely for answering questions or learning new skills(like The SITS Girls Facebook Group).
There are so many blogging groups on Facebook that it can become overwhelming trying to keep up with them all. I had to create an excel sheet to keep track of when it was worth visiting each group. I also make sure I have my favorites saved under the Shortcuts section on Facebook.
3. Commenting On Other Blogs
I'm sure by now you've heard this bit of advice. The reason us veteran bloggers stress this is because it's still a valuable way to build connections with like-minded bloggers. Commenting on other's blogs helps you build friendships.
Plus, comments help you to know what your readers need/want/like. It amazes me how many bloggers are turning off comments on their blogs and instead encouraging the comments solely on social media. What happens if/when those social media channels die?? You've trained your audience to comment elsewhere. Social media engagement is important, but our main goal should be to have as much engagement as we can get ON our blogs and within our sites.
As you can see, taking the time to collaborate with other bloggers is worth the time and energy. By using these tips, you're working together to increase your blog traffic and online presence. The more you can gain from those things, the higher your income will be online.
What other ways can you think of that we can collaborate with other bloggers?