This post may contain affiliate links which may give us a commission at no additional cost to you. As an Amazon Associate we earn from qualifying purchases.
Color is a form of non-verbal communication, and they play an important part of our daily lives. Color affects our moods and feelings. Applying color theory to our blogs is one of the most powerful methods of creating customer appeal and branding.
If you were to visit Times Square, you'd see lights, signs, and business logos vying for your attention. Some are eye-catching and others not so much. Colors play a key role in logos and branding. Choosing the right colors for your blog could have a positive or negative color emotion for your readers.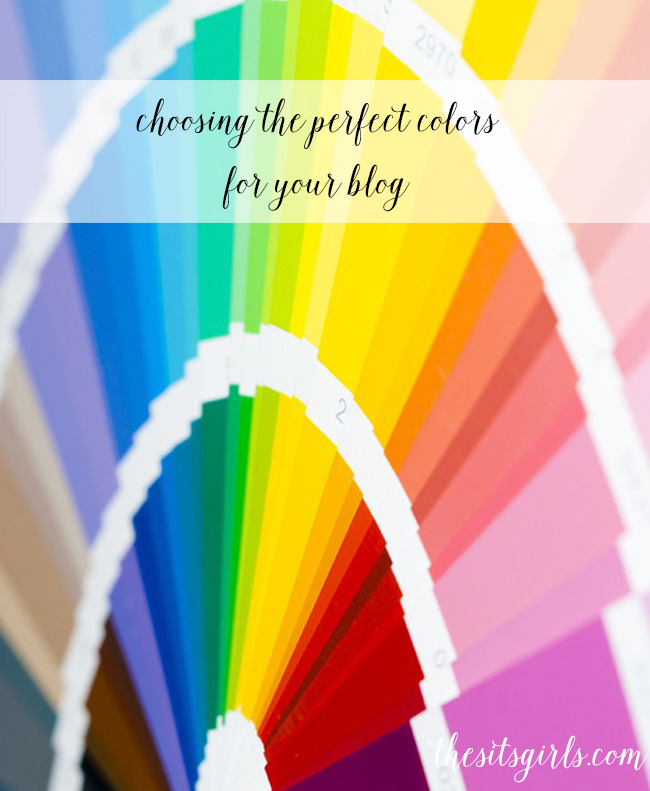 Choosing Effective Colors For Your Blog
The possibilities on hues that can be used on your blog are endless. And for me, choosing website colors are a lot easier than choosing my living room color.
Red
Red is for energy and excitement. It also creates urgency. Have you ever noticed clearance tags in a store? A lot of them are red (urgency). Red also implies passion and warmth.
Companies who have a red logo/brand:
Kellogg's, Target, Netflix, Lego, Coca Cola, and Pinterest
Purple
Purple is for those that are creative, imaginative and wise. It tends to have a soothing and calm effect. Purple also means royalty or sophistication.
Companies who have a purple logo/brand:
Hallmark, Yahoo, Taco Bell, and Big Brother Big Sisters
Yellow
Yellow is for warmth and clarity. It tends to evoke feelings of optimism: look on the bright side. Yellow stands out due to its brightness.
Companies who have a yellow logo/brand:
McDonald's, Best Buy, Sprint, UPS, and National Geographic
Orange
Orange is cheerful, youthful and friendly. It creates a call-to-action to people: subscribe, buy or sell. Orange is also confident and in-your-face.
Companies who have an orange logo/brand:
Harley Davidson, Blogger, Amazon, Hooters, Payless Shoes, and Nickelodeon
Blue
Blue stands for trust. Many large corporations use blue. It also stands for dependability and strength. It's a go-to color because it stands for many things like the ones mentioned and even professionalism and reliability.
Companies who have an blue logo/brand:
IBM, Walmart, HP, Lowe's, GE, NASA, JP Morgan, and Dell
Green
Green is serene and peaceful, and it conveys the idea of growth. Within stores, green is a color that is used for relaxation. Brands that pertain to the Earth or environment tend to use green to emphasize nature.
Companies who have a green logo/brand:
Animal Planet, Whole Foods, John Deere, Holiday Inn, Android, and Starbucks
Pink
Pink is romantic and feminine. It can be flirty and fun. Pink is used to target woman.
Companies who have a green logo/brand:
Hello Kitty, Claire's, T-Mobile, Justice, Barbie, and My Little Pony
Black, Grey and White
Black, Grey and White are used for a calming effect. Black is powerful, sleek and sophisticated. White conveys simplicity and cleanliness. With grey, there is neutrality to it and it helps find a balance.
Companies who have a black, grey and white logo/brand:
Nike, Honda, CBS, APPLE, Mercedes, Microsoft, and Blackberry
Mutiple Colors
Using multiple colors not from the same hue in your brand, logo or design shows diversity.
Companies who have multiple colors in logo/brand:
eBay, Google Toys "R" Us, and NBC
When choosing a color palette for your blog, it's all right to be unique, but keep your audience in mind when it comes to your colors. Your brand identity is little more than a logo. In truth, your brand identity consists of several components including your name, logo, design, colors, typography, and content.
Which colors do you use for branding and marketing? Do you think they impact the way visitors perceive you and your brand?