This post may contain affiliate links which may give us a commission at no additional cost to you. As an Amazon Associate we earn from qualifying purchases.
You can have a great idea for a blog post, but if it is riddled with bad grammar, people will leave your site without reading the entire post. Content is king in blogging. Avoiding the common grammar mistakes, and brushing up on the lessons you learned in school, will help you to become a better writer and a more successful blogger.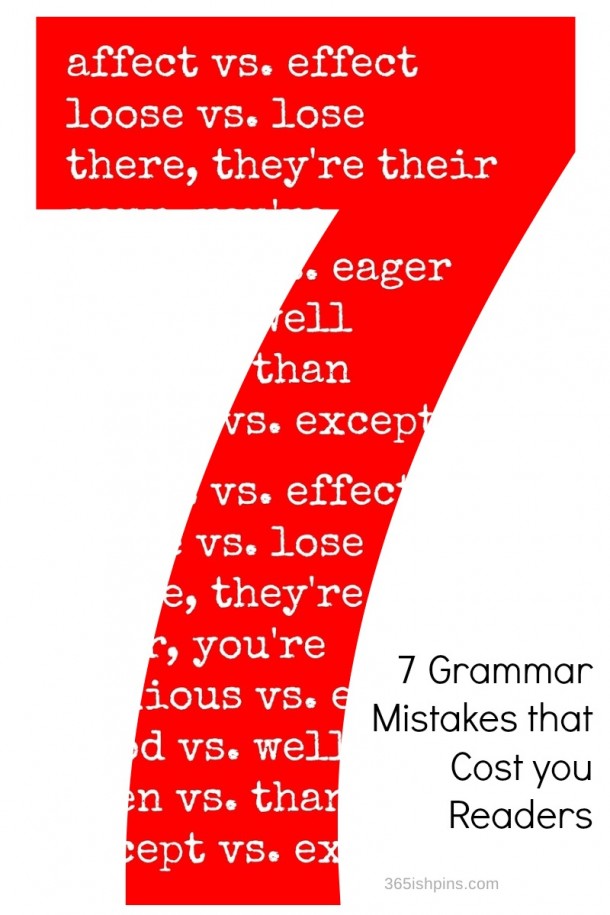 Common Grammar Mistakes That Cost You Readers
I wouldn't really classify myself as a Grammar Nazi, because I don't troll social media correcting spelling and grammar in people's statuses and comments. However, people who write for a living should know better. Many, many times I have started reading a new blog that I found via Pinterest, only to click away before finishing the first paragraph because it was full of spelling errors or using words incorrectly. Learning and applying a few basic rules will improve your writing and present a more professional voice to your readers (and sponsors). Check out these seven grammar mistakes that may be costing you readers right now!
Read the Full Post Here: 7 Grammar Mistakes that Cost you Readers