This post may contain affiliate links which may give us a commission at no additional cost to you. As an Amazon Associate we earn from qualifying purchases.
Remember that post I wanted to write last week about Oscar Fashion, only it ended up being about using pictures from a celebrity website? Well, my lawyer pal, Danielle Liss of www.danielleliss.com followed up with the real info.  Enjoy (and go thank her for sharing her expertise).
How to Use Images on Your Blog that
Are Not Your Own
We've all been there. You're writing a post. You want to live by the maxim of a photo with every post, but you simply don't have a photo that fits with your content. Because you're writing about why the amazing host of So You Think You Can Dance, Cat Deely, always seems to be dressed like some sort of character, you need a picture of tonight's ensemble to prove that she was dressed exactly like your first Barbie. However, the only photo that you can find is on a celebrity gossip blog. You can copy and paste the image directly into the blog, so you can use it, right?
I don't really recommend it. The image is most likely copyrighted.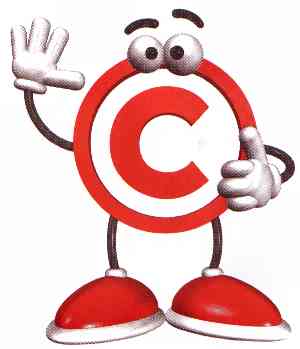 If you check the terms of the website where the image is posted, it is most likely a copyrighted image. Or, it may show the source of the image is an agency, like Getty Images. If that is the case, you should be paying royalties to Getty Images.
But then you remember that you have the show saved on your DVR. Since the entire show is a copyrighted work, can you take a photograph of Cat on the screen and use it for your blog?
The answer is yes.
Since you are writing about how Cat looks or if you were using the photo for a fashion-related blog, it would be considered a fair use of the isolated image from the program.
"If the picture is transformative of the original, or sufficiently original on its own, then it may be a derivative work," says Intellectual Property attorney Rich Newman. So, for example, if you made a side-by-side photo collage of your first Barbie and Cat's photo and then put arrows and commentary showing the similarities in her ensemble, that would typically add enough to the photo to make it a derivative work under copyright law.
If, however, you are not looking for photos of something on TV, there are a lot of great resources online where you can find photos. If you want to purchase photos that don't require attribution, you can use Thinkstock or iStockphoto.
For many bloggers, though, using stock photography websites can be cost-prohibitive. The best option may be to use works that are licensed for public use, but may require attribution. You can find these photos on Flickr or Wikimedia Commons. (On Flickr, do an Advanced Search for the Creative Commons license.) When using images from these sites, it is critical that you note what type of license the image has. If attribution is required, ensure that you have properly identified the photographer and provided the necessary links.
Just remember, if you aren't sure if a photo is copyrighted, don't use it. When it comes to photos on websites, a letter requesting that you take down the photo is not required prior to a lawsuit for copyright infringement. (Google "Righthaven" to see how everyday bloggers like you and me are being sued for copyright infringements. It is simply not worth it.)
Disclaimer: This article is provided for informational purposes only. It does not constitute legal advice and does not create an attorney-client relationship.
Featured image photo credit: stipkalalaw.com