This post may contain affiliate links which may give us a commission at no additional cost to you. As an Amazon Associate we earn from qualifying purchases.
You've probably heard people say that respect isn't something that's given; it's something that's earned. That couldn't be more correct when it comes to blogging. Everyone and their grandfather has a blog these days.
Just having a blog isn't enough to make you an authority and a top blogger in your field.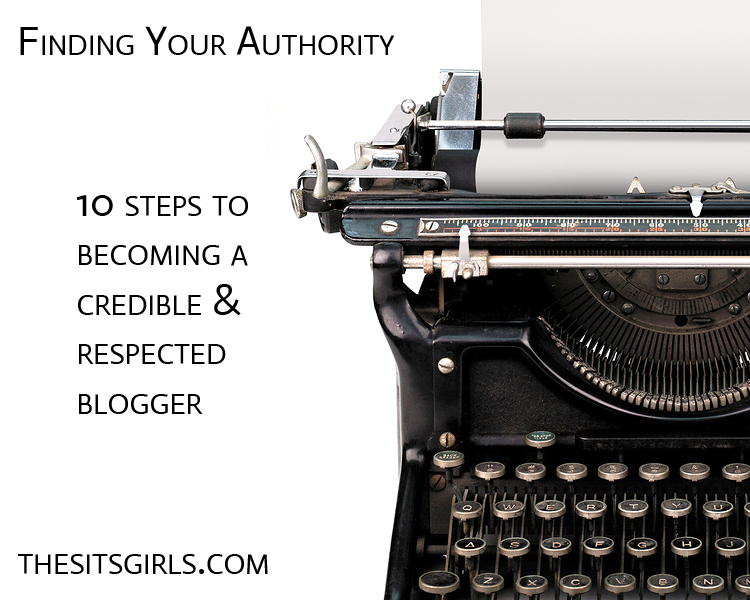 Becoming a Credible & Respected Top Blogger
You have to demonstrate that you're actually worthy of credibility by earning people's trust, people's time and, yes, their respect. Here's a 10-step plan to help you achieve those goals.
1.) Get Organized
You know you want to have a blog, but you need to think bigger. You have to have a plan that goes well beyond a few post ideas. Put together an editorial calendar, come up with a business strategy, and develop a top-notch site. Approach your blog like a job if you want people to treat you like a serious blogger.
2.) Clean Up Your Social Accounts
You give your Facebook, Twitter and other social media accounts a good scrubbing when you apply for a job. Do the same when becoming a blogger. You want to present a professional image so that you can build your authority. Beyond the obvious, like removing drunken spring break references, you should also curate any photos of yourself still floating around social sites.
3.)  Address Negative Things Said About You or On Your Blog
Nobody wants to get skunked on their own blog. Monitor what people say about you, but don't censor it. If you see someone complaining, address it directly. Or if you notice there's a negative article about your blog ranking on the first page under your actual domain, try to guest post on relevant sites to get your articles ranking higher than the negative one, pushing it to the second or third page. Or you can try to connect with the offended party and iron out your differences.
4.) Get Google Authorship
This is key to establishing your credibility and increasing your search engine optimization. Google Authorship is an online byline tool that serves several purposes. It allows you to put a picture and your credentials with every byline you post. And it also helps Google love you more, because nothing makes the search engine giant happier than when you use its products. That means better SEO.
5.) Connect Authorship With Places You Have Posted
Once you've established your Google Authorship, you want to connect it with as many places you've written as possible. Link with your social accounts, and build up your Google+ account to improve your Google Authorship authority.
6.) Find and Begin Hanging Out With Influencers in Your Niche
Getting in with the cool kids really can benefit you online. If you want the same influence and reach as these bloggers, you need to get exposure on their blogs. Interact with them on Twitter, post comments and go to conferences. You'll get a huge boost when they link to you on their social media accounts or blogs.
7.) Engage on Other Sites: Get a Comment Strategy
Many bloggers set a goal of commenting on other blogs at least once a day, if not more. This is a great way to reinforce tip six, helping you to connect with those influencers. It also exposes your blog to people who read other sites. When you post a comment that includes a link to your latest blog entry, you'll undoubtedly draw in a few new followers.
8.) Use Guest Bloggers and Guest Blog for Others
Part of blogging is doing outreach, whether it's approaching others about the opportunity to guest blog or accepting pitches from other bloggers for guest posts. Don't be afraid to try new things. Listen to every pitch; you never know who could wow you with an unexpectedly great idea.
9.) Embrace Blog Reader Programs
Blog reader programs like Bloglovin' and Feedly make it easy for readers to keep up with multiple blogs through a digest that lists all the latest posts from the blogs they follow. Your goal should be making it easy for people to bookmark you in their blog reader programs. Grab badges from any site you've gotten traffic from and any your blogger friends recommend. The easier it is for someone to follow you, the more likely they are to actually do it.
10.) Post Regularly
Bloggers who post sporadically might as well not post at all. It is hard to connect with people and prove that you're serious about blogging if you only post once a month. The best bloggers post daily, if not more. You have to show dedication and discipline to rise to the top of your field.
KEEP READING!
Looking for posts similar to this one on becoming a top blogger? Then be sure to click through the below links or head over to our Facebook fan page to continue the discussion!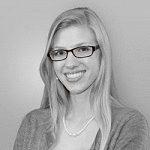 About the Author: Ali Lawrence is an earned media specialist for a tech company and blogs about online PR in her free time. Follow her on Twitter: @Ali_MarCom.