This post may contain affiliate links which may give us a commission at no additional cost to you. As an Amazon Associate we earn from qualifying purchases.
Stress is only a six letter word.  But with blogging it is not only that. Stress can easily be the definition of your blog routine if you allow it.
I have been blogging for almost 5 years now and in the beginning, I would post daily, seven days a week. I'm not even sure how I did it back then, but I think at that point my blog was more of journaling activity versus what it has become over the years.  I have since ceased posting 7 days a week.  Plus, I have a schedule for the most part of when and what I do blog.
There was a point when I would tell you I was completely stressed and even burnt out way back when. However, I can say that isn't the case now on the whole. Don't get me wrong, I still have my moments, but thankfully they are few and far between.
Still, how exactly did I overcome that previous blogger stress, I mentioned?
Find out now…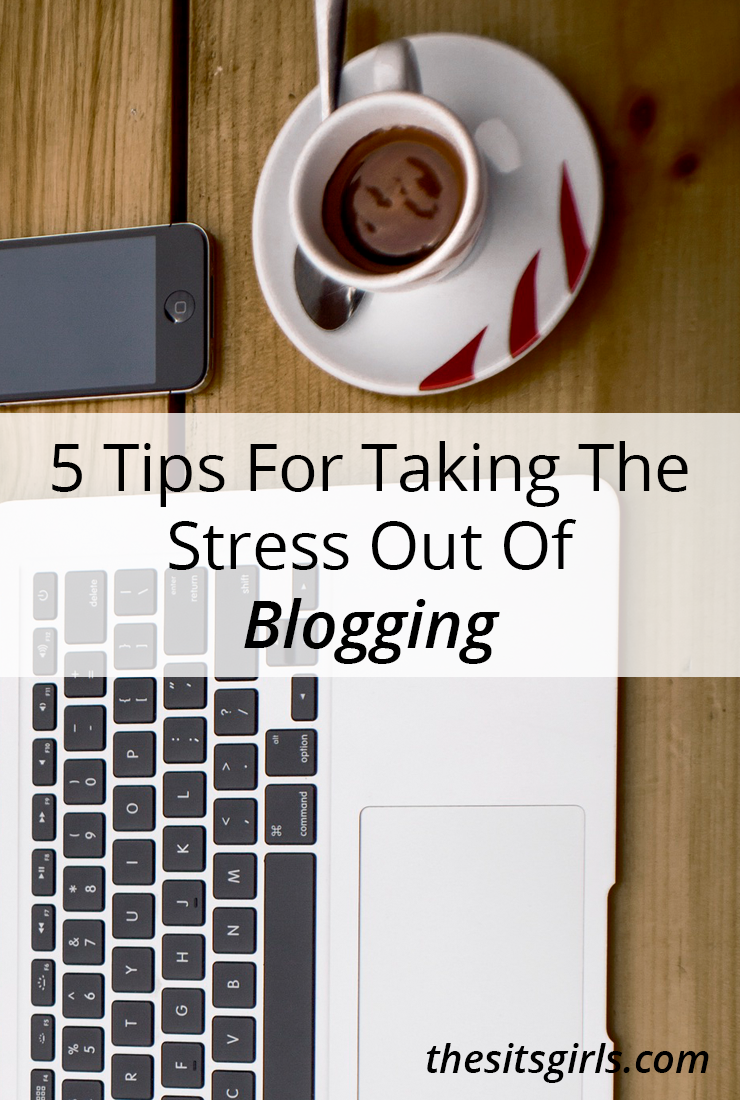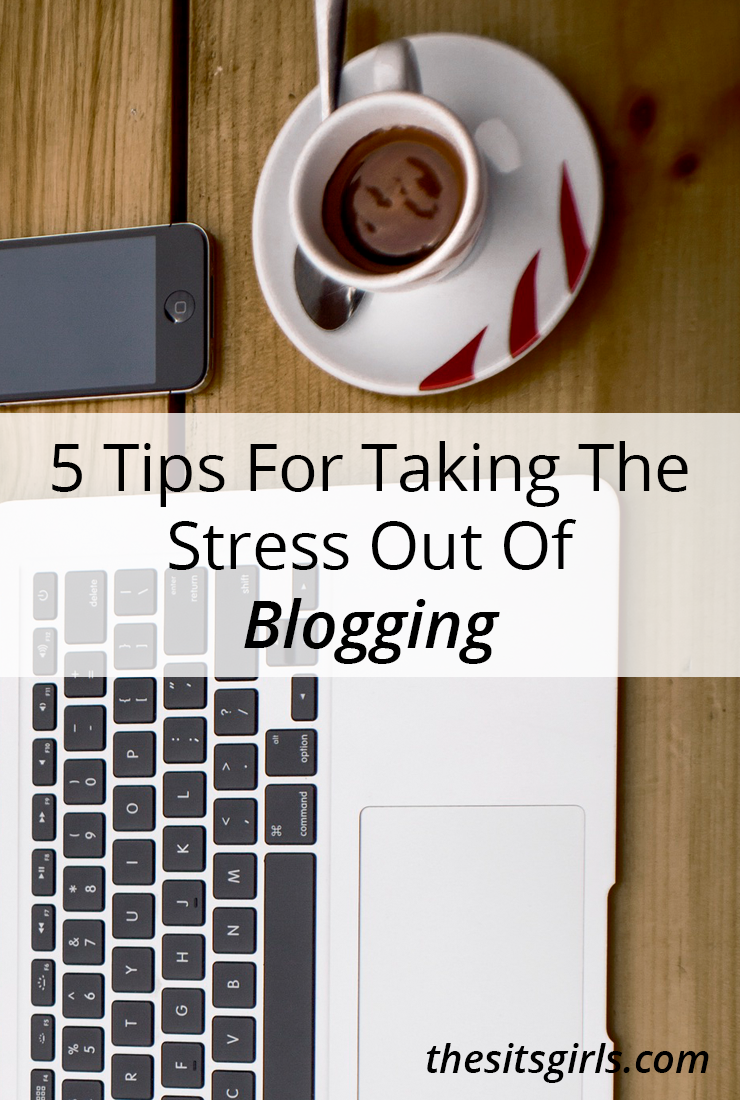 5 De-Stressing Tips For Your Blog Routine
1. Get a good night's sleep.
This one may seem like a no brainer, but with blogging seems to come a real loss for time, including bedtime.
In those early days, I would find myself reading one more comment, one more email (or more), which turned into more lost hours of sleep than I can even begin to count or get back.
Thankfully, now I have a set schedule that not only includes evenings off to go to sleep at a reasonable hour, but weekends and holidays off, too. I recommend that everyone make time for sleep in their blog routine.
2. Take breaks and build in time to walk away from blogging when needed.
Along with sleeping well, I recommend taking breaks. Not only during your blogging day, but also evenings, weekends and holidays, as well, to recharge.
Trust me, you will burn out faster than a lit candle if you don't break when possible, because with blogging, more isn't necessarily better. You do need time to write, promote, and network with other bloggers, but building a schedule with breaks included helps you be at your best when you are doing this.
3. Exercise and enjoy your hobbies, too.
Once again, I cannot stress breaking when you can enough. Are you seeing the trend here?
But don't just break for the necessities, such as food, bathroom, or sleep. Make sure to do things that you like, as well, and also exercise when possible. After sitting in front of a computer for a few hours blogging, one needs to be able to get up and move around a bit to shake off being sedentary for a prolonged period of time. I advise doing a bit of stretching or even going for a walk if possible every so often.
Plus, in the evenings, when I close down my blogging for the day, and my kids are in bed, I will either binge watch Netflix or read a fun new book that is on my Goodreads' list. This is something I look forward to, and I'm not going to lie, it helps take it down a notch after a long, busy, and stressful day of blogging. If you don't like either of these things, that's fine, just make sure to make time for what you do like to help alleviate some of your blogging stress.
4. Use social media scheduling tools to help combat the social media time warp.
Social media can truly be one of the biggest stresses that bloggers deal with.
For a time, I actually did all my social shares without using any social media sharing tools. it was insane. That said, I finally caved and began to to use social media sharing tools, such as Hootsuite and Post Planner.
Let me tell you, this change in my blog routine has made a world of a difference. I usually set up my shares first thing in the morning, and it literally takes me less than a half hour. Then I don't have to worry about that part of blogging for the rest of the day. I can check in occasionally, but the initial sharing is done at the very least.
5. Hire a virtual assistant if need be.
If you have done all of the above, but are still feeling stress from any part of your blog routine, I suggest you sit down and make a list of what is still stressing you out. Once you have gotten to the cause of what is still ailing you as far as blogging goes, this may be something a virtual assistant or VA can help you out with. I actually have been a VA for a few select bloggers, so feel free to reach out to me if you need a bit of advice with de-stressing.
There you have it! 5 ways bloggers can de-stress and make life more enjoyable.
Now, blog on and de-stress your blog routine!