This post may contain affiliate links which may give us a commission at no additional cost to you. As an Amazon Associate we earn from qualifying purchases.
When you were just getting started blogging, you may have published what is now, embarrassing, out-dated content. You could always delete those posts, but that's not the most ideal solution for you or your blog. This blogger has a few ideas on how you can freshen up those old posts and turn them into something more in line with what you do today.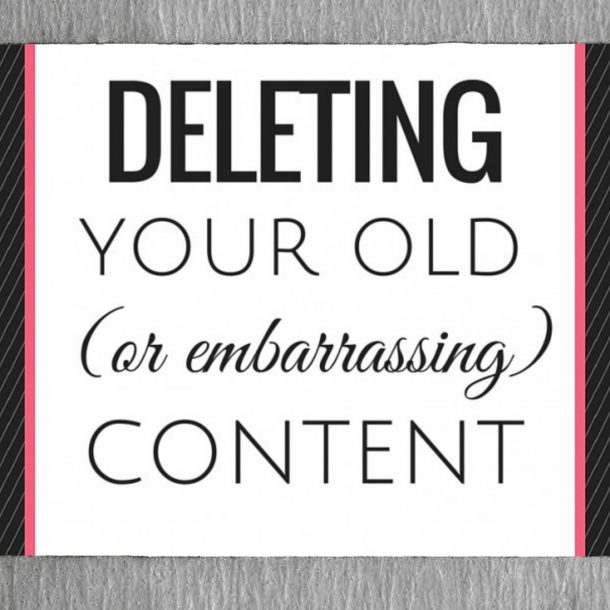 Deleting Your Old or Embarrassing Content
There are blog posts galore written about whether or not you should start deleting your old posts. Most say nay where I have found a few simple solutions to making it possible to make sure that old content goes away forever. And it doesn't have to mess up your SEO! Here I give you three options to get rid of that old or embarrassing content!
Read the full post here:  Deleting Your Old or Embarrassing Content