This post may contain affiliate links which may give us a commission at no additional cost to you. As an Amazon Associate we earn from qualifying purchases.
"Can you tell me the difference between blog categories and tags and when to use them?"
This is a great question, and something that's really critical when you are crafting your blog.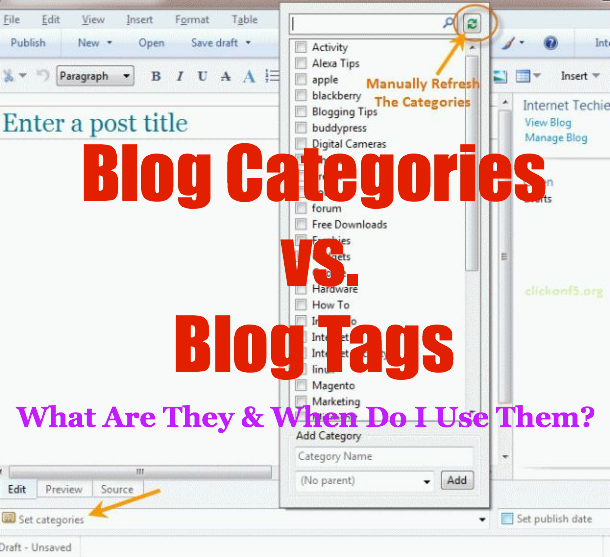 Blog Categories vs. Blog Tags
Categories are words that you use to organize your blog. Think of them as a filing system, because in your database, that's how they are stored. In other words, you create a master category (i.e, "Parenting"), and under that you can have subcategories ("Discipline", "Reward", "Behavior Issues").
Tags are groups of words that you use to more tightly target specific terms or keywords. For example, if you have a singular post about a holiday, you would use a tag to mention that event. If there is something going on in current events that'd you'd like to write about, use a tag.
Read the Full Post Here: A Better Blog: Categories, Tags, and When to Use Them