This post may contain affiliate links which may give us a commission at no additional cost to you. As an Amazon Associate we earn from qualifying purchases.
New to SITS? Welcome!! Go read this to get started.
Welcome to the weekly blogging tip and Saturday Sharefest comment game! This week I'm talking about measuring your blog's success.
Do you obsessively check your Feedburner subscribers? Your Sitemeter stats? Your Google Analytics? Well here's your tip for today…
Stop checking your stats. (Or at least stop checking them so often.)
What exactly is the number of subscribers that makes a blog successful? There's no answer because it depends on your blog's topic or niche. It also depends on your goal. If your goal is to sell a product, then subscribers might not even be that important to you. The most important things to focus on when measuring the success of your blog is your goal. Do you want to get tons of page views and sell ad space? Do you want to promote your product or business? Do you want people to share with a build a community with?
Produce quality content. Engage your readers. Have a goal. Here's a great post that puts it all in perspective: Who Cares How Many Subscribers You've Got?
Now let's play a game! Here are the rules for the SITS Saturday Sharefest:
* Leave a comment here with a link to one of your best blog posts (or just your main URL if you prefer).
* After you leave your comment, visit the link of the person who commented BEFORE you.
* Comment on their post and be sure to say "Happy SITS Saturday Sharefest" in your comment.
Now, go leave some comments! And please visit my blog, Mom Improvement.
We've started our own Blog Frog Community! Every person who joins in the month of April is entered to win a $100 Target gift card!
SITS Girls is coming to:
San Francisco, Philadelphia and Austin tickets are on sale now!
Want to get an email each time we post? Just click here.
And, as always, when you see this: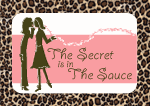 LEAVE A COMMENT.