This post may contain affiliate links which may give us a commission at no additional cost to you. As an Amazon Associate we earn from qualifying purchases.
Raise your hand if you've ever refreshed your blog page a gazillion times to keep watch on the number of likes you get. It's almost like an addiction. Okay, I take that back. It IS an addiction. And when you've got a blog piece going viral, it's the best high in the world — a wild ride.
Let's face it, those likes and shares are the best part of blogging and probably the main reason bloggers blog. That desire to see likes and shares also impacts our chosen subject matter and how we present it. Lots of likes and shares mean that you, as a blogger, have your finger on the pulse. It means you've found words, topics, and photos that resonate with a lot of people.
And that's a great feeling.
Sometimes those likes and shares are completely organic. They just kind of happen on the strength of your material or perhaps because the blogging stars were aligned in your favor at the very moment you pressed "publish." That's the best kind of reach.
But there's no shame in ensuring that your material gets the views it deserves by helping things along. For most of us, sharing blog pieces on various social media outlets and by email do the trick very nicely. If even one friend likes and shares your piece, you've just reached that friend's audience. Well done.
And of course, you could also shell out some money to boost the post to a targeted audience. This practically guarantees views. If you have a budget.
But let's say you don't. There's more than one way to skin that blogging cat. Recently, I've happened on four new ways to amplify my blog likes and shares, and you, dear reader, are about to learn my new best blogging secrets.  Starting now.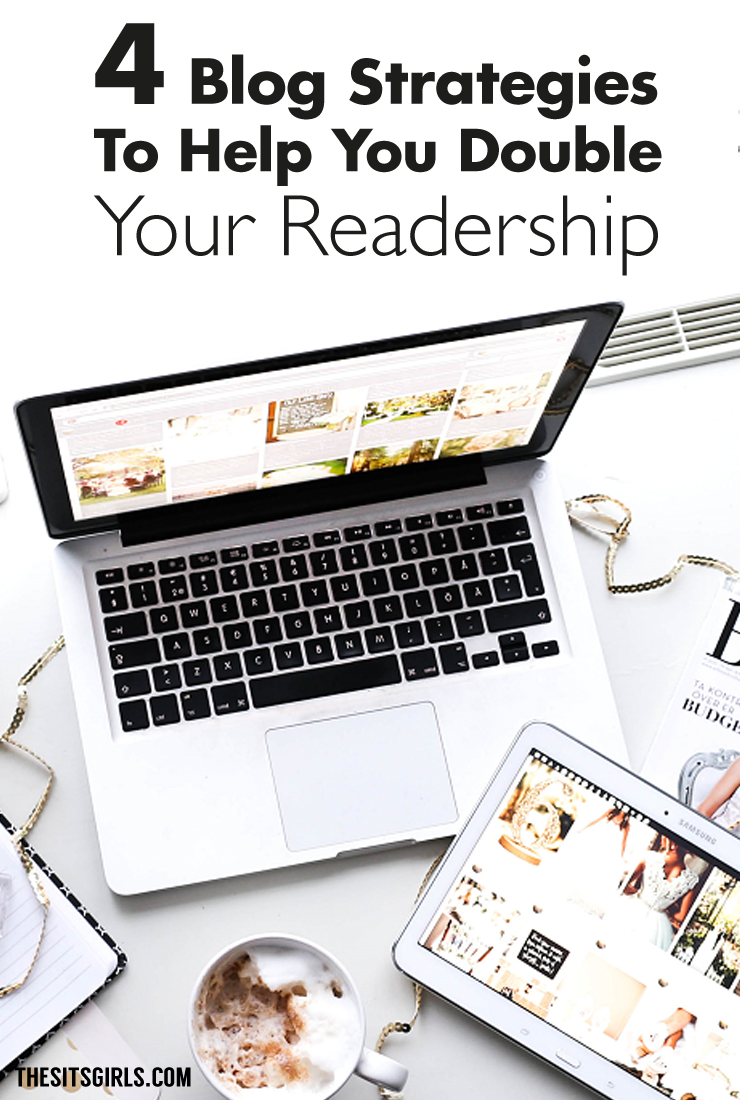 4 Blog Strategies To Help You
Double

Your Readership
1. Identify and get to know influencers — and ask them to share your blog posts.
It goes like this: you find influencers and chat them up online about their favorite topics and get into their good graces. Then you ask them to share your blog piece (which just happens to be on one of their fave topics, of course). If they agree, well, you've just reached their very significant (read large and adoring) audiences with your blog post. Congratulations.
Seem a little contrived, like forced friendship, or perhaps like begging for favors? I hear you. But if you're sharing quality content, why should you feel bad? And you ARE sharing quality content, right? You're giving them value.
No need to feel bad at all.
2. Namedrop.
This past summer I was intrigued with the concept of influencers (read social media bigwigs) and spheres of influence. I had this idea that influencers were usually influential in more than one sphere, and I set out to either prove or disprove my theory. I interviewed a few of my most influential social media friends and posted my findings.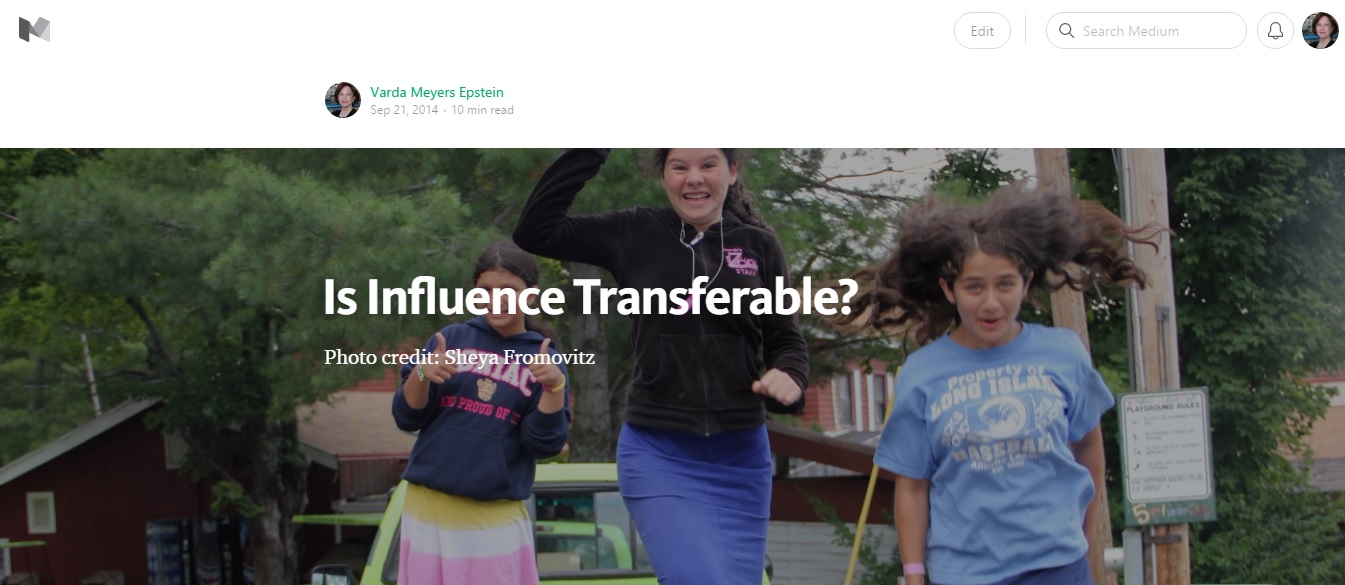 Guess what? My influencer friends shared my piece with their own large circles. Well, of course they did: their names were in my piece. (This here is what you call a foregone conclusion.)
3. Put out a query on HARO.
HARO stands for "help a reporter out" and it's an amazing resource that is absolutely free. You put out a query, and if it's a good one, people will respond with the information you seek.
Recently I asked for child experts and teachers to give me the low-down on fine motor skills in first graders and my query generated so many good answers from real, live experts, that I simply couldn't use them all. I used as many responses as I could and linked to those experts in my piece. The experts then shared my piece with their readerships, but the sharing joy didn't end there. Once your HARO-inspired blog piece is up, send the link to successstory@helpareporter.com and HARO will share it with their 109k Twitter followers and may even link to you in one of their email digests.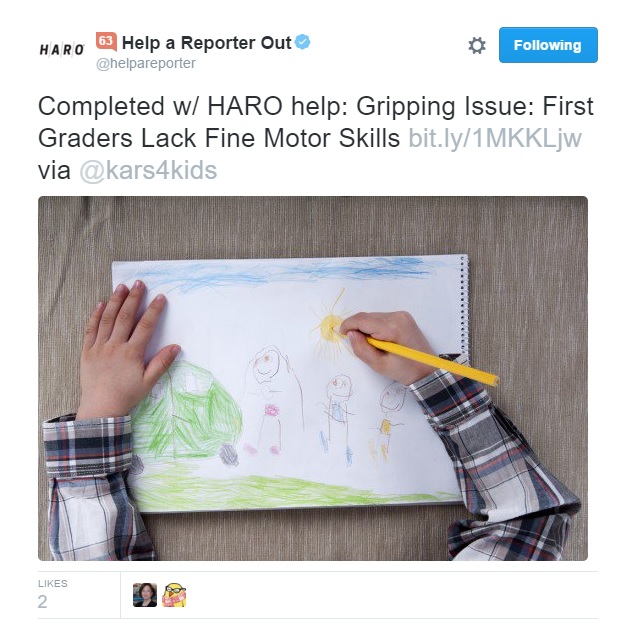 4) Interview an expert or local celebrity.
I maintain a blog for a nonprofit called Kars4Kids. Recently, I suggested to my manager that I interview someone from each organization to whom we give a small grant. We haven't once been turned down, and it's great free publicity for both my organization and the nonprofit that receives the small grant. Since both organizations share the finished product, we essentially double our respective audiences.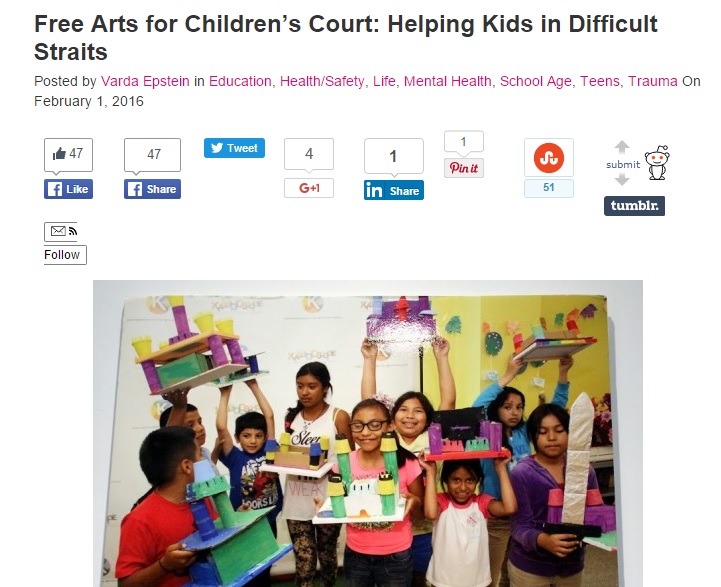 But let's say you're not an organization giving a small grant to another organization — this could totally be done with any expert or local celebrity who somehow fits the theme of your blog. Do you write about sports? Interview a local color commentator or charismatic sports figure. Fashion? Interview an up and coming designer. Social media blog? Interview a social media expert.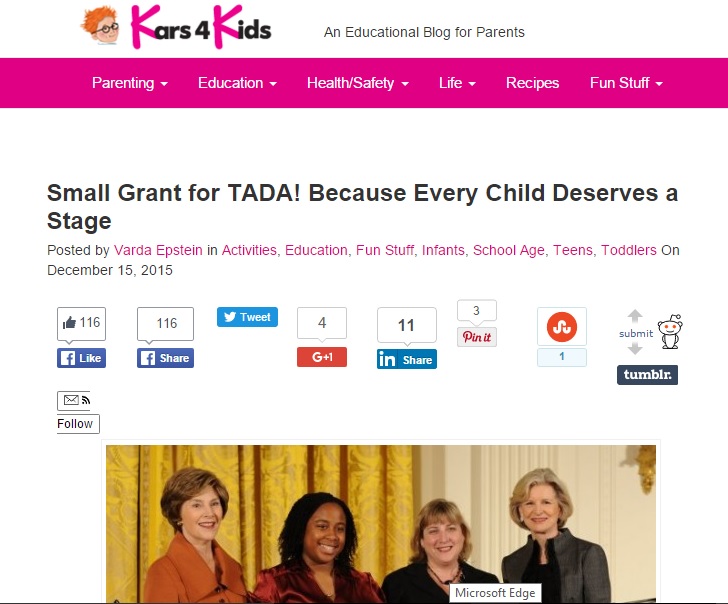 My method for interviews:
I dig deep into the subjects' websites or social media profiles to generate approximately ten questions, then I send them off by email. I tell the interview subjects to skip over any questions they choose and to feel free to add info where relevant.
They send me their responses by email, and I format the heck out of it, interspersing the responses with high resolution photos. Naturally, my interview subjects share these pieces on social media (and so do any other people who appear in the photos)! It's a win/win proposition all the way.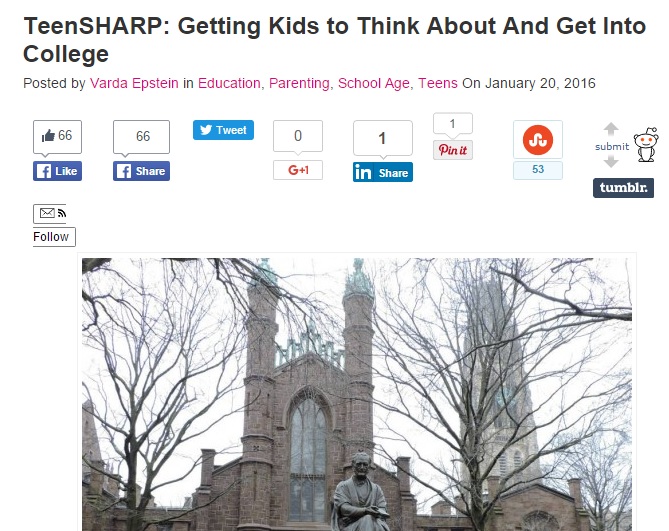 So what do all these things have in common?
You're reaching more than just your own readership — you're doubling your views by utilizing someone else's readership.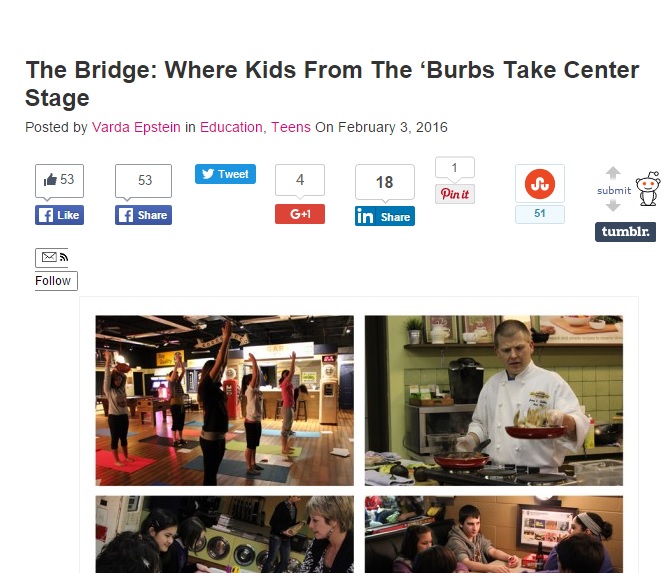 It's just that simple.
Now that you've laid the ground work for a viral blog post, just hit "publish" and then sit back and watch the party begin (refresh, refresh, refresh).
Author Bio: Varda Meyers Epstein
Varda Meyers Epstein is a mother of 12 (yes, you read that right) and a communications writer at Kars4Kids, a Guidestar silver medal charity. When she's not parenting, writing, cooking, singing with her choir, or performing on stage with her local summer stock theater troupe, you can find Varda on Facebook, Twitter, and LinkedIn, weighing in current events and well, all kinds of other stuff.
Keep Reading