This post may contain affiliate links which may give us a commission at no additional cost to you. As an Amazon Associate we earn from qualifying purchases.
If you plan on (or were thinking about) trying to truncate your blog posts, you've come to the right place. Blindly auto-truncating your posts is not the greatest idea because it will choose the break without any thought given to the words- only the number of characters. This blogger walks you through truncating yuor posts in Blogger.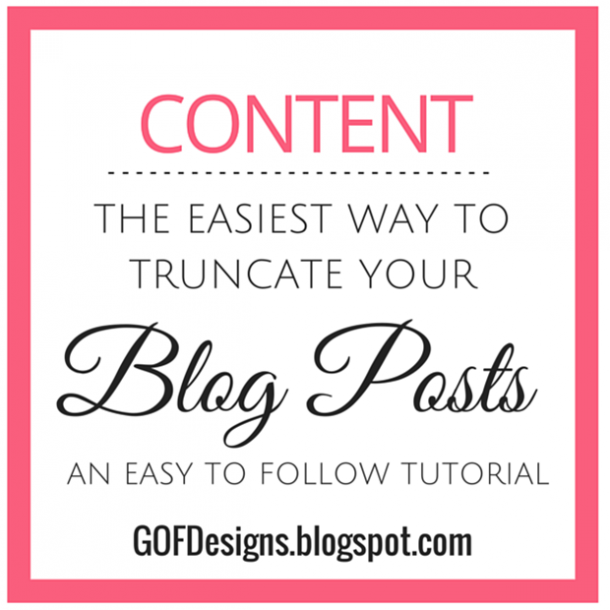 The Easiest Way To Truncate Your Blog Posts in Blogger
There are all kinds of reasons you should be truncating your blog posts. The least of which being that it protects more of your work from would be thieves and the most important being that it cuts down on your home page load time. As a blogger, I understand the importance of truncating posts and am sharing a why and how to over on the Design Studio blog on the easiest way to self truncate your posts.
Read the full post here: The Easiest Way To Truncate Your Blog Posts in Blogger