This post may contain affiliate links which may give us a commission at no additional cost to you. As an Amazon Associate we earn from qualifying purchases.
Taking better smartphone photos can be as easy a brushing up on a few tips. You can make up for the lack of a fancy camera by knowing your phone cameras strengths and playing to them. Read on to find out how you can get the most out of your smartphone's camera.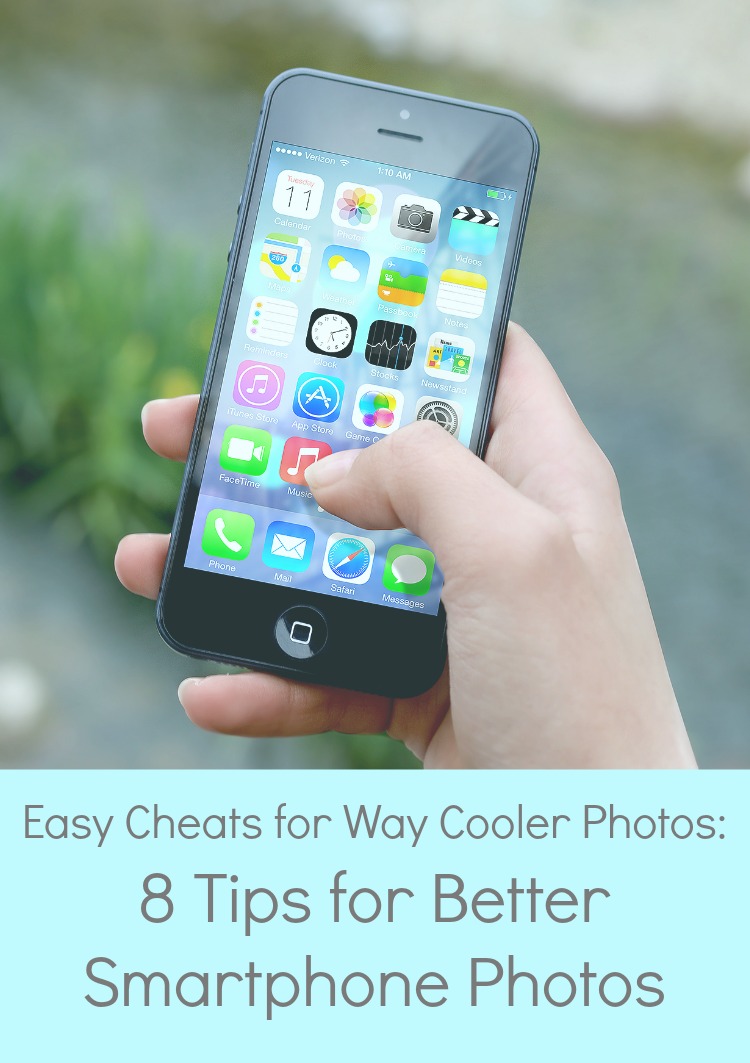 8 Tips for Better Smartphone Photos
Having a beautiful DSLR camera is out of reach for most people. But does that mean that having gorgeous, professional-looking photos on our blog is also something we can only dream about?
No.
With a little know how and a bit more practice, anyone can take stunning blog-worthy images with a smartphone.
WORK WITH WHAT YOU'VE GOT!
Like most things in life, working with a smartphone camera is a matter of accentuating the positives and hiding the negatives under the bed.
This is especially important if you're starting off more laden with negatives.
In my case for instance, I rate myself as a very average photographer. A lack of natural talent means I need to rely heavily on the technology I use to get a decent looking photo.
To get the most out of my smartphone camera I need to know what its strengths and limitations are.
Today I'm sharing what I know so you can use this knowledge to your own advantage. These 8 tips will help make sure your smartphone photos are blogtastically good.
Read the full post here: 8 Tips for Better Smartphone Photos