This post may contain affiliate links which may give us a commission at no additional cost to you. As an Amazon Associate we earn from qualifying purchases.
As bloggers, we have to juggle a lot of things. One great way to stay organized is to use an editorial calendar. Planning blog post topics ahead of time makes it easier when you sit down to write. It is even better if you have posts and social media updates written and scheduled, so you don't have to scramble last minute to get a post out.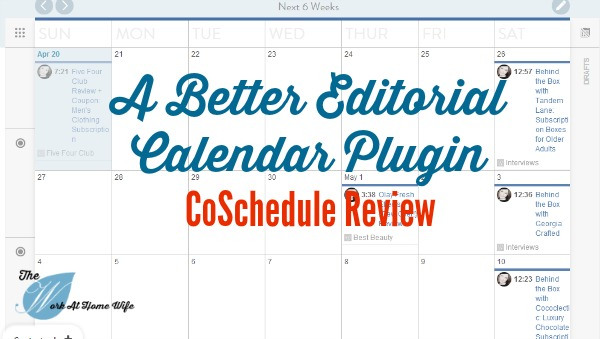 Editorial Calendar PlugIn
I have long used an editorial calendar plugin on my blogs. I usually have posts scheduled in advance and an editorial calendar allows you to quickly and easily see what's coming up and move things around as needed. They rarely come with any additional functionality however – just a calendar view of your upcoming posts. That's where CoSchedule is different. It's ready to help take your blogging schedule to new heights.
Read the Full Post Here: A Better Editorial Calendar Plugin: CoSchedule Review