This post may contain affiliate links which may give us a commission at no additional cost to you. As an Amazon Associate we earn from qualifying purchases.
Email newsletters are an amazing tool that allow you to build a deeper bond with your readers. Plus, it gives you direct communication with them. If (heaven forbid) something terrible happens to your blog or social media accounts, you will always have your email newsletter to stay in touch with your followers while you rebuild.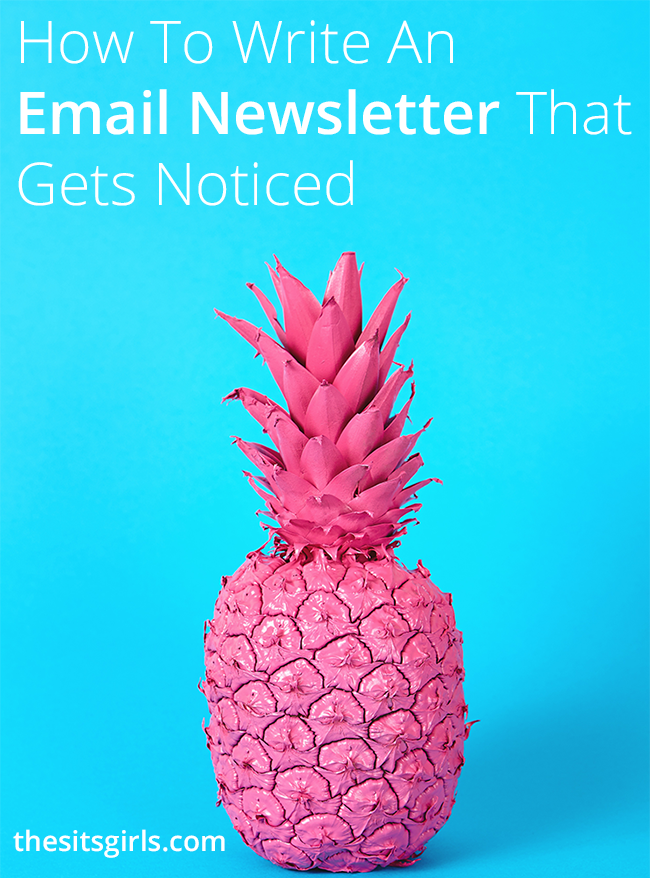 How To Write An Email Newsletter That Gets Noticed
Lots of questions start circulating when newsletters come up because it's hard to separate newsletter content from what you'd usually put on your blog.
Knowing the answers to the most frequently asked email newsletter questions will move you to the top of the class while making your blog even stronger.
My subscribers already get emails when there's a new post. Wouldn't another newsletter be overkill?
Every email newsletter should be opt-in. That means each person on your list has signed up to get your messages. Most blogs have an RSS feed subscription with an email option that alerts readers about new posts or sends them directly to the inbox. That's pretty cool – but that's not your email newsletter.
A true newsletter is a separate email that you put together with fresh content — content your subscribers won't get on your blog. Since it's bad form to import your RSS subscribers into your newsletter list, you'll need to add a newsletter sign-up form to your sidebar.
I already struggle to come up with content for my blog. How could I keep up with a email newsletter, too?
Less is more! That actually might mean posting less often on your blog so you have time to work on your newsletter. It also might mean that you send your newsletter less regularly – whatever works for you and your audience. The important thing is that you send your newsletter regularly.
How often should I send out a newsletter?
There's no hard and fast rule except that you have to send it regularly. The good news is there really isn't a right or wrong way, just figure out a schedule you can keep up – whether that's once a week or once a month (I wouldn't go any less than that).
I don't sell products or information. How could an email newsletter help my blog?
The goal of every email newsletter is to build a closer relationship with your readers and to remind them of your existence. It helps if you offer them some exclusive content while building a relationship with them.
If you run a movie review site – give your readers a backstage pass to your review process or a sneak peek into upcoming reviews. You could also run a contest to see what reviews they want to see next.
If you write a personal blog – create a series of emails telling one very long story. Remember when Pioneer Woman recounted how she met and married the Marlboro Man? She recounted the crazy circumstances over a period of several posts. It's a hilarious, heart-warming saga that endeared me to her forever. You could do something similar, but send it through a weekly newsletter.
Be creative, there's no wrong way to do it…just be your charming self. It also helps if you fill a need for your readers – whether it's to laugh, cry, or just know they are not alone.
How do I get people to sign up for an email newsletter?
When you want your kids to do something and you don't want to hear any objections, sometimes you bribe them with a cookie. Readers work the same way.
They are giving you personal information and access to their in-box. That's awfully nice of them and it's great if you offer something in return.
A free ebook or blogging ecourse is the favorite among the blog-based business crowd. If that's not your cup of tea, then there is always free stuff, contests, or just a good old promise that you will deliver amazing, exclusive content.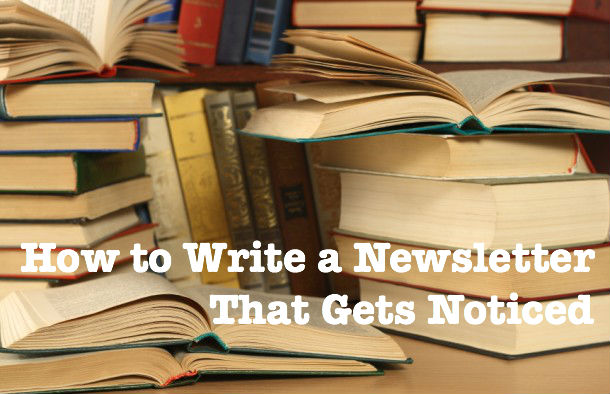 What should I include in a newsletter?
Amazing, exclusive content. Ideas are everywhere! Sign up for email newsletters in your niche and join some that don't have anything to do with your blog topic. Glean the best ideas from all over the web and put them in your email newsletter.
Some of my favorite newsletters have:
Brief articles
Links to the week's posts
A web-round up of the best content out there
Interesting tweets, Facebook posts, and pins
Include a Call to Action
Lastly, always include a call to action. This is something simple you want your subscribers to do. This could include forwarding your email, posting about it on social media, commenting on your blog, or buying something from you. You'll get the best results on these actions from your subscribers because they are your truest and biggest fans.