This post may contain affiliate links which may give us a commission at no additional cost to you. As an Amazon Associate we earn from qualifying purchases.
Email newsletters are the most overlooked way to grow your blog audience. Email itself has gotten a bad wrap lately for being old news and totally passé. It doesn't have nearly as a cool reputation like its younger sister social media
BUT…
Email newsletters remain one of the most effective online marketing tools available. And unless your list is huge, you can get an amazing email service provider (I like MailChimp) for free.
Mmmm…I love free ways to boost my readership. Don't you?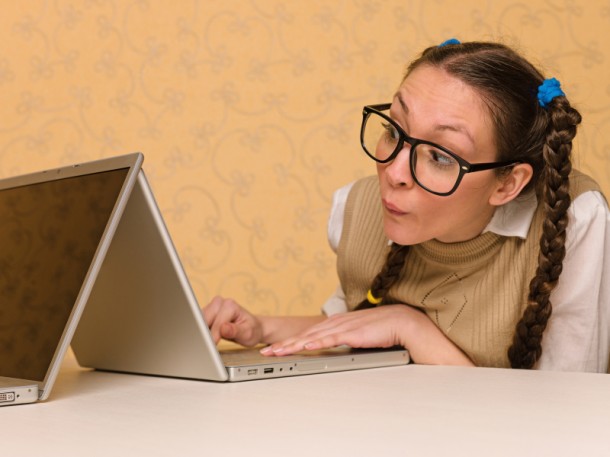 Why Your Blog Needs An Email Newsletter
Your Name Shows Up In The Inbox
In the marketing world, this is called a touchpoint – a gentle reminder of your existence. Even if they don't read your email, they've had a moment to think about you and your blog. Each touchpoint strengthens your brand and your connection with the reader.
You've Got Control Over The Relationship
Without an email newsletter you have to wait for your reader to come to your blog or your Facebook page. And, let's face it, you could be waiting a really long time.
But since people are trained to check their email and because your message doesn't disappear (like in a busy Twitter or Facebook stream) you'll know that every Friday at 8:30 a.m. (or whenever you regularly send your email) your readers are going to get your message.
The Rest Of The Online World Could Implode, But You Would Be OK
Facebook, Blogger, Twitter – these are all platforms that we rent space from, but don't have any say over their policies. You could wake up one day and Facebook could close your account, Twitter could become obsolete (remember MySpace?) or your Blogger account could be hacked and your content could disappear.
If you have an email subscriber list (backed up of course!) you can switch platforms and let your readership know where to find you.
It's So Easy To Share An Email Newsletter
The thought of forwarding a great email newsletter to a friend is kind of quaint – so think how it will stand out to the recipient. It is a stronger and more personal invitation to take a look at your blog.
Your Subscription Database Is A List Of Your Super Fans
When someone gets on your list and stays there, you can pretty much bet that they really, really like what you do. Your list is also the most willing and most likely group to go the extra mile for you. Treat them right with some little extra gems in your newsletter and if you ever need a favor (like a re-tweet or a forward to their friends) they will be more than happy to help.
Do you use an email newsletter? How has it helped? If not – what is holding you back?
Join me next week when we'll tackle elements that make an email newsletter great.
More on the Business of Blogging