This post may contain affiliate links which may give us a commission at no additional cost to you. As an Amazon Associate we earn from qualifying purchases.
Do you know what evergreen blog content is? It is a post that will be useful forever. Something someone could search for on Google three years from now, and it would still be current and helpful.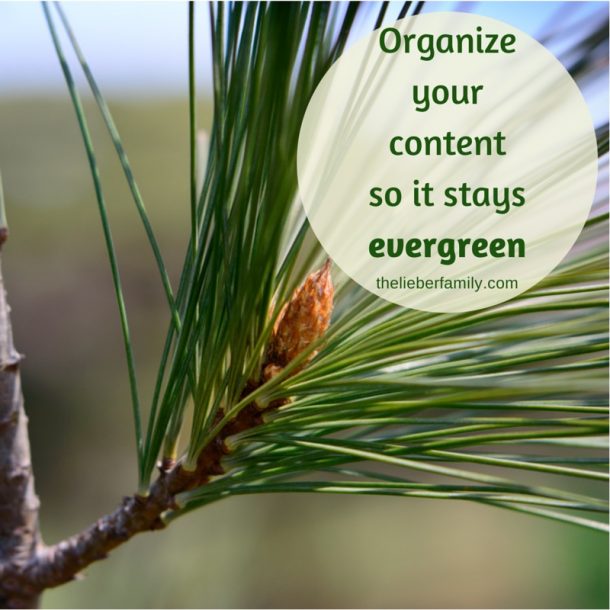 Tips For Organizing Evergreen Blog Content
There are some posts that have real staying power. Posts that you could read tomorrow, next week, next month, or even next year and still glean pertinent information from. These posts are considered evergreen because, like an evergreen tree, they stay alive all year round.
I've written posts that would be considered evergreen. I get hits on them out of the blue when someone does a Google search or finds a pin on Pinterest referencing that page. There are certain times of the year that I can expect older posts to start popping up in my analytics again. And up until recently, I have been pretty passive about this whole process.
However, I believe that there is a way to be much more purposeful about promoting evergreen content so that things I've written in the past can come back out of the archives and dance in the light again! It just takes some organization.
Read the Full Post Here: Tips for Organizing Evergreen Content