This post may contain affiliate links which may give us a commission at no additional cost to you. As an Amazon Associate we earn from qualifying purchases.
Remember how fun and easy Kindergarten seemed to be? It felt like a lot of play, with a little learning thrown into the mix. You learned the basics, only to grow those skills throughout your remaining school years. Blogging is a lot like that. Many things you need to know about blogging you learned in Kindergarten.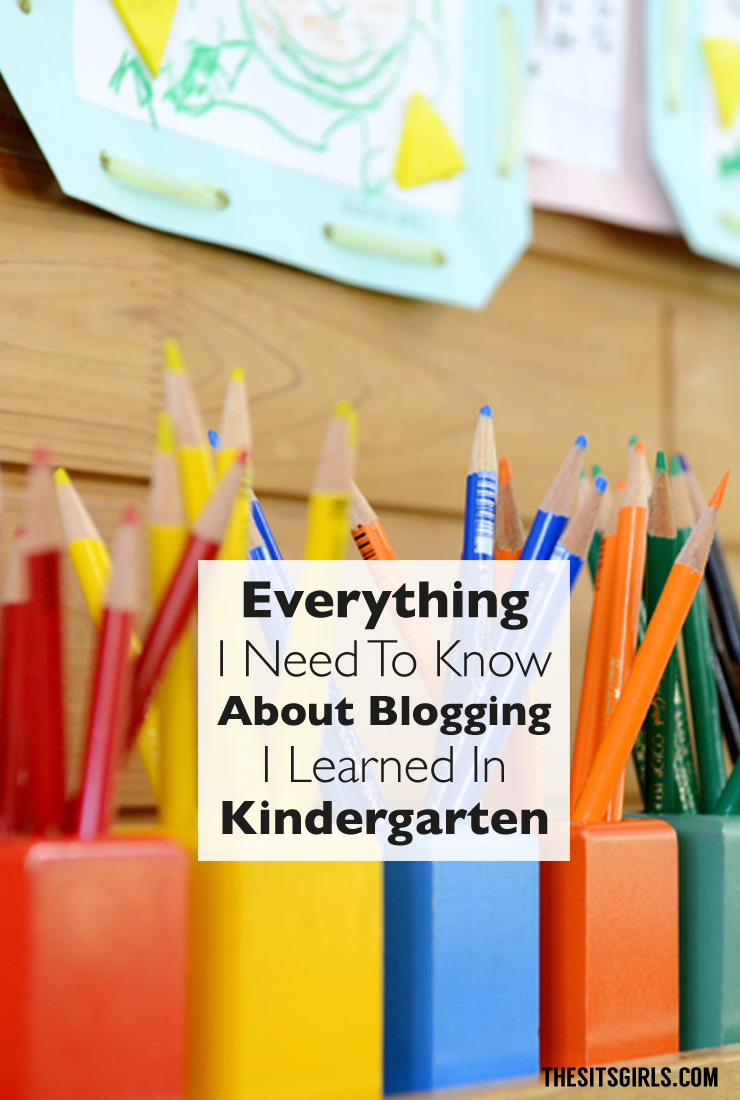 Everything I Need To Know About Blogging I Learned In Kindergarten
Be Nice – Nobody likes a trolls. If you're nice to other bloggers, they'll (hopefully) be nice in return. This goes for your actual blog posts and also comments. There is no need to be nasty about another blogger on your blog. When you're commenting, just remember if you don't have anything nice to say, don't say anything at all. It's really that simple.
Share – If someone shares your post, why not do a fellow blogger a favor in return and share of one his/her blog posts? Sharing is caring, and can go a long way if you're sharing on Facebook, Pinterest or even Twitter. (Need an easy way to share? Check out this post on using Triberr!)
Have Patience – Blogs don't generally take off overnight. It takes a lot of patience to learn what you like to do, what readers are looking for, and what is going to work well long-term. Don't get discouraged when you feel like nobody is reading.
Be Positive – If your blog is all negative, it's going to be a turn-off. The occasional down/negative post is ok. Some parts of life really aren't fair. Sad things happen. It's okay to write about them, but don't let that be your entire site.
Read – Read other blogs. This almost goes hand in hand with sharing. Check your comments. If someone you don't know comments on a blog post, see if they have their own blog and return the visit. You may find some amazing blogs to read. This is also a great way to improve on your skills. Look at designs or content you like, and take away ideas you could use on your site. (Don't steal, though! Stealing is wrong, and they also teach you that in Kindergarten.)
Teamwork – Find other bloggers to work with! Collaborations can be fun and they can lead to new ideas for your blog. Consider guest posting for a site that is similar to yours, or welcoming guest posts from fellow blog friends. Write a joint post with another blogger or two. Find a group of people you can trust to help with questions you may have about blogging. It all comes back to teamwork.
Most of all, have fun with blogging!