This post may contain affiliate links which may give us a commission at no additional cost to you. As an Amazon Associate we earn from qualifying purchases.
FAM Trips can be pretty exciting- have you been invited on one? Today more and more bloggers are being invited to familiarize themselves with different destinations and all that destination has to offer. This blogger shares some tips and advice to help prepare you for your exciting adventure that awaits!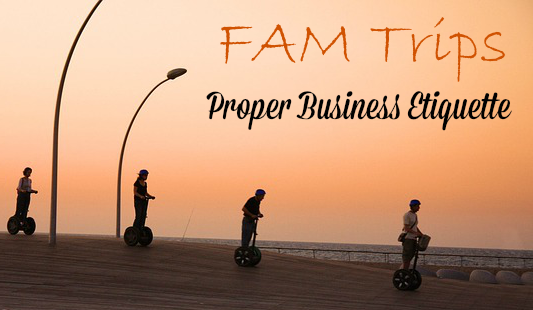 FAM Trips – Proper Business Etiquette
Invited on a media trip but are unsure what to expect? This post has tips for newbies when it comes to FAM trips and media events.
Read the full post here: FAM Trips- Proper Business Etiquette