This post may contain affiliate links which may give us a commission at no additional cost to you. As an Amazon Associate we earn from qualifying purchases.
New to SITS? Welcome!! Go read this to get started.
Welcome to the weekly blogging tip and Saturday Sharefest comment game! This week I'm talking about why you should use Feedburner.
Your blog has an RSS feed so people can subscribe to it and read it in a feed reader, and using a service called Feedburner provides you with tools to make the most of your feed. (If you don't know what an RSS feed is, check out RSS in Plain English.) Some of the benefits of using Feedburner include…
Keeping track of approximately how many subscribers you have. It's smart to analyze the traffic and subscribers to your blog on a regular basis to help you see trends. But be aware that Feedburner does not provide an absolute number of subscribers. You might find that you have 30 subscribers one day and 70 the next day. How can that be? The number of subscribers Feedburner reports is the total number of individuals who requested your feed on a given day. Naturally, not everyone accesses their feed readers daily, so the number of subscribers fluctuates. For a more complete explanation, see this post by ProBlogger.
Ability to offer email subscription to your blog. Subscribers will get an email every time you publish a post. I don't always get to open Google Reader everyday, so I have email subscriptions to the blogs that are most important to me.
Ability to change your feed location without losing your subscribers. This is especially useful if you migrate your blog from one platform to another (i.e. Blogger to WordPress), or if you start a whole new blog and want to keep the subscribers from your old blog. Your subscribers are following the Feedburner URL, so all you need to do is change the "feed source" in your Feedburner account and your followers will continue to get your posts from your new blog.
How To Burn Your Feedburner Feed
Here's a nice video blog that demonstrates setting up a Feedburner feed.
Visit the site and log in with your Google account. Enter your blog's URL next to "Burn a feed right this instant." Click next, enter a name for your feed, and you're all set.
Now you want to be sure your blog readers subscribe to your blog using the Feedburner feed – and ONLY the Feedburner feed. If you have links to both feeds available on your blog, some people might end up subscribing with your original Blogger or WordPress feed, and this will result in an inaccurate estimate of your blog subscribers.  Here's how to do it:
Under the "Publicize" tab in Feedburner, click on the Chicklet Chooser. Select the little orange RSS button (big or small – your choice) and then scroll to the bottom of the page and copy the HTML code. Go into your blog's sidebar widgets and either add the code from Feedburner. I recommend you put this at the very top of your sidebar.
Go to your Blogger dashboard and click on Settings > Site Feed. Enter your Feedburner feed (something like http://feeds.feedburner.com/yourfeedname ) where it says "Post Feed Redirect URL." Be sure to click Save Settings! If you're a Blogger user, be sure to read "5 Tips to Enhance Your Blogger Blog with Feedburner."
WordPress users can use the FD Feedburner plugin.
There are a lot of other useful tools available through Feedburner. I recommend activating the following:
Under the "Optimize" tab: Activate the Browser Friendly, SmartFeed, and FeedFlare options .
Under the "Publicize" tab: Activate Email Subscriptions and FeedCount options.
Now, let's play a game! Here are the rules for the SITS Saturday Sharefest:
Leave a comment here with a link to one of your best blog posts (or just your main URL if you prefer).
After you leave your comment, visit the link of the person who commented BEFORE you.
Comment on their post and be sure to say "Happy SITS Saturday Sharefest" in your comment.
Now, go leave some comments! And please visit my blog, Mom Improvement.
SITS Girls Bloggy Boot Camp now has tickets available for the Phoenix and San Francisco events!
Want to subscribe to SITS and get an email each time we post? Just click here.
And, as always, when you see this: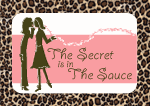 LEAVE A COMMENT.