This post may contain affiliate links which may give us a commission at no additional cost to you. As an Amazon Associate we earn from qualifying purchases.
Ideas for blog posts can be hard to come by. When you started your blog you had plenty to write about, but at some point every writer is bound to experience some writer's block. Here are 45 great ideas for blog posts to help you think your way to your next fabulous topic!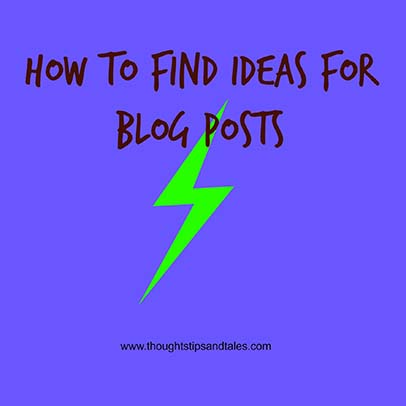 How to Find Ideas for Blog Posts
Once you start a blog, you're always looking for interesting topics to write about… Here are 45 sure-fire ideas.
Read the full post here:How to Find Ideas for Blog Posts