This post may contain affiliate links which may give us a commission at no additional cost to you. As an Amazon Associate we earn from qualifying purchases.
New to SITS? Welcome!! Go read this to get started.
Welcome to the weekly blogging tip and comment game! This week I'm talking about finding photos for your blog posts.
As I wrote in a previous Saturday tip: photos in your posts are good. But how do you find photos and properly attribute them?
Texan Mama writes:
I think a lot of bloggers could benefit from learning what the rules and etiquette are for posting photos other than their own. And, hopefully, you could hook us up with a couple of sites where it's totally okay to take the photos without worrying about violating copyright or creative commons or hurting anyone's feelings or whatever.
The rules are simple: unless you have taken a photo yourself or obtained the photo from a PR person, you should credit the source. Simply add a line at the end of your post that says "Photo credit: xyz.com." Following is a list of ways to find photos for your posts:
Now, let's play a game! Here are the rules for the SITS Saturday Sharefest:
Leave a comment here with a link to one of your best blog posts (or just your main URL if you prefer).
After you leave your comment, visit the link of the person who commented BEFORE you.
Comment on their post and be sure to say "Happy SITS Saturday Sharefest" in your comment.
Now, go leave some comments! And please visit my new blog – Mom, Reinvented. I'm giving away a Printies Pet Design Studio Kit, along with two other great giveaways!
Want to subscribe to SITS and get an email each time we post? Just click here.
And, as always, when you see this: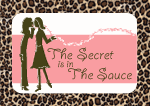 LEAVE A COMMENT.