This post may contain affiliate links which may give us a commission at no additional cost to you. As an Amazon Associate we earn from qualifying purchases.
From time-to-time, you might get asked how many views a specific post received on your blog, especially when you have written a sponsored post. Or you just may want to see what your top performing posts are, so you can create more content around those topics. Google Analytics can feel overwhelming, but it is actually fairly easy to find pageviews for a specific post.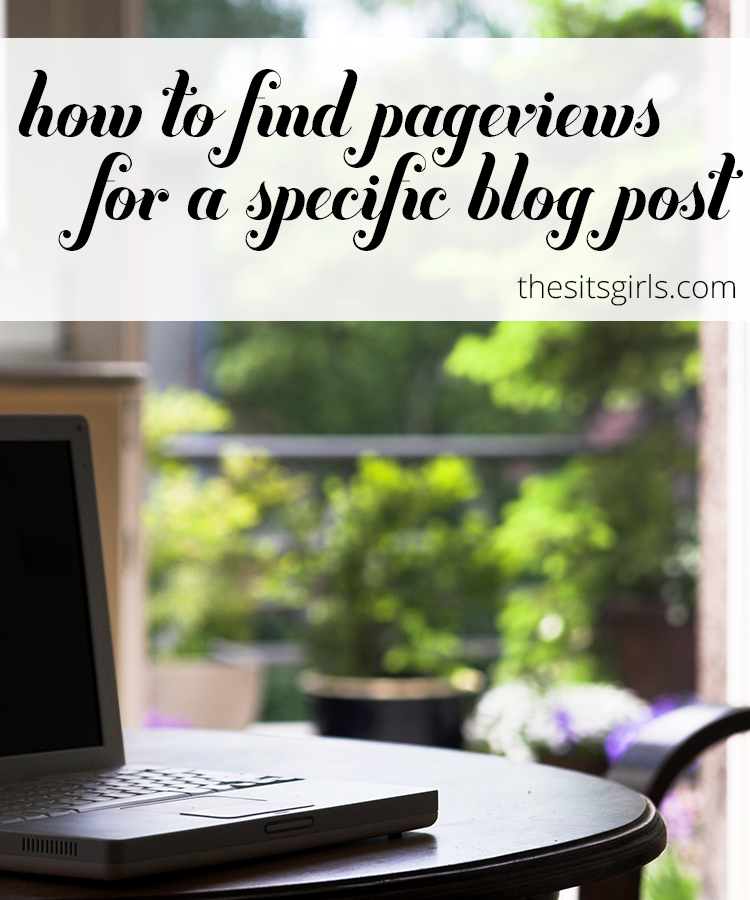 Google Analytics Tutorial: How To Find Pageviews For A Specific Blog Post
When you first log into Google Analytics you'll land on your main dashboard. From there you'll want to use the menu in the left sidebar and select: Behavior >> Site Content >> All Pages.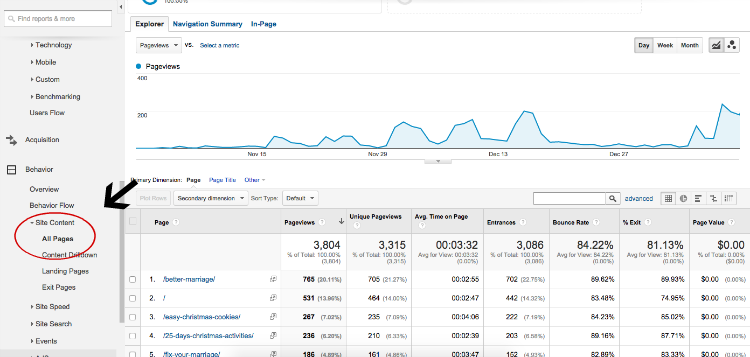 In the above picture you can see that those menu selections should reveal your top 10 posts. However, the post you are looking for might not be listed in your top ten. To find the exact post you need, you will have to search for it.
Take the ending part of the URL link, and enter it into the search area.
If your link is: "http://YourSite.com/how-to-search" you will enter the "/how-to-search" portion of the URL.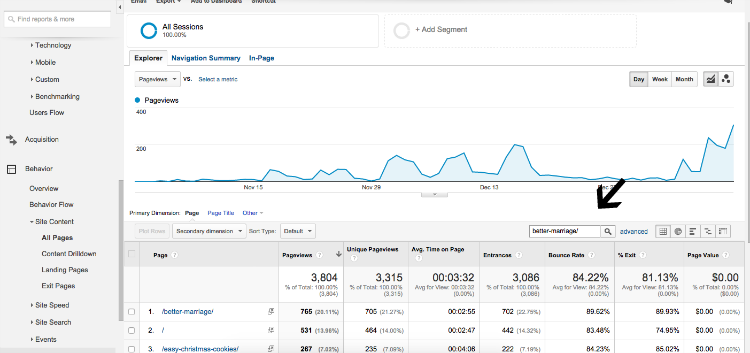 Click search (use the magnifying glass), and you will be shown the information for that post.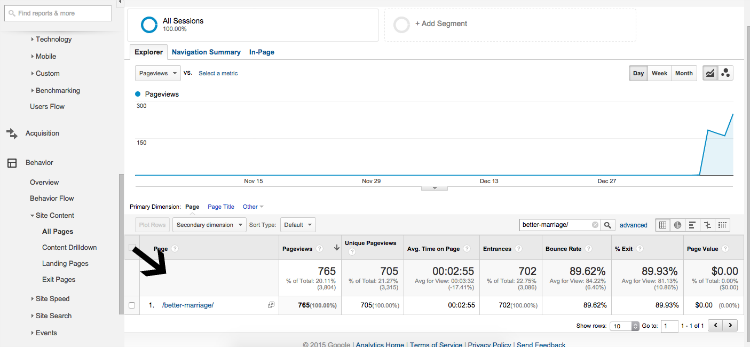 With the information that appears, you will be able to determine your total and unique pageviews, the time readers spent on the post, and your bounce rate!
Quick Tip: Make sure you are seeing ALL of the stats for your blog post!
At the top of your Google Analytics page, you have the option of setting the date range for your analytics report. You can use this filter to focus on any dates you want to view.

If you are looking at the performance of a sponsored post, set the date range to start the day before the post went live and click "apply" to ensure you are capturing all of the views your blog post received.
Keep Reading
Looking for more information about Google Analyics and traffic? Here are a few posts you'll find helpful: