This post may contain affiliate links which may give us a commission at no additional cost to you. As an Amazon Associate we earn from qualifying purchases.
New to SITS? Welcome!! Go read this to get started.
Welcome to the weekly blogging tip and comment game! This week I'm talking about finding your blogging tribe.
Whether you're a brand new blogger or a seasoned veteran, it feels good to belong. Isn't that one of the biggest reasons we do this crazy thing called blogging? To find people we have things in common with, people we can learn from, celebrate with, commiserate with?
Have you found your blogging tribe? It's more than a community. It's that core group of special blogging peeps that visit and comment regularly and take action on what they read and learn at your blog.  They support you, they recommend you, they re-tweet you.
Over the next few weeks, I'm going to give you a series of challenges to help you find your tribe. This week's challenge is: Be Part Of Someone Else's Tribe. Identify five bloggers this week that you really connect with. Then make an effort to give to them. Here's what to do:
Make a list of five blogs that you can truly stand behind. These are your favorites, the blogs you can't get enough of. If you don't feel passionate about five blogs, search for blogs that are similar to yours. Remember the keywords you chose for your blog last week? Search for those keywords at Google Blog Search, Technorati, or Delicious and see what new blogs you can find. You can also check out what your favorite bloggers are reading by doing a little research through their Twitter stream, their comments, and their sidebar (where many bloggers have lists of blogs they follow).
Once you've chosen five blogs, read back through some of their archives and get to know them.
Now it's time to give. You can give an awesome comment, offer help when you have some insight or expertise, or tweet about one of their posts. Don't think about what you can get from them, but what you can give to them.
I'll back next Saturday with another step in finding your blogging tribe.
Now, let's play a game! Here are the rules for the SITS Saturday Sharefest:
Leave a comment here with a link to one of your best blog posts (or just your main URL if you prefer).
After you leave your comment, visit the link of the person who commented BEFORE you.
Comment on their post and be sure to say "Happy SITS Saturday Sharefest" in your comment.
Now, go leave some comments!
Read Part 2 of this series here.
We are coming to Baltimore! Join us.
Want to subscribe to SITS and get an email each time we post? Just click here.
And, as always, when you see this: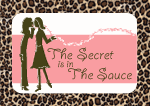 LEAVE A COMMENT.