This post may contain affiliate links which may give us a commission at no additional cost to you. As an Amazon Associate we earn from qualifying purchases.
Your blog is your platform. As such, it's important to keep it in working shape! Do you keep up with your blog maintenance tasks? You should, and here are 5 essential tasks to keep in mind.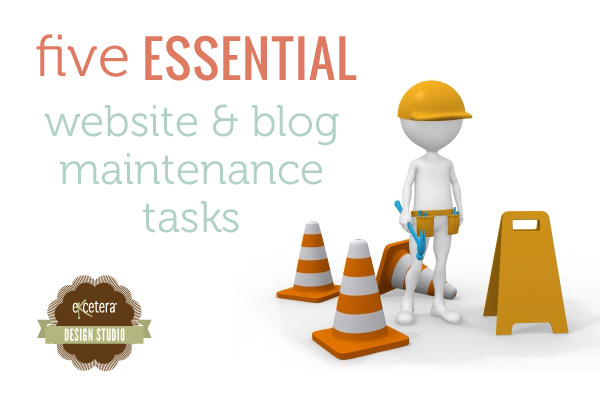 Essential Blog Maintenance Tasks
There's a mentality among some website owners that you can Set it and Forget It (a la Ron Popeil). I ask clients on what level of updates and maintenance they expect to do on their site and the overwhelming majority answer something to the effect of – "very little" or "never". That's no good. Websites are a little like cars in that they need maintenance and upkeep. Here are 5 essential website maintenance things you must do to keep your site working well and prevent future break-downs.
Read the full post here: Five Essential Website & Blog Maintenance Tasks