This post may contain affiliate links which may give us a commission at no additional cost to you. As an Amazon Associate we earn from qualifying purchases.
While there are many debates over whether you should blog on Blogger or WordPress as your platform, there is one area that WordPress is by far superior; their supply of free plugins.
Kimberly's Definition of a Plug-In:   a short cut that saves bloggers loads of time.
Depending on what you are looking for, a Google search will return a multitude of options for plugins that will speed up your site, make it more secure, prevent spam, add images.. pretty much anything you can think of, you can find in plugin format. To make the process a little easier, I'm sharing 10 basic plug-ins that make my life as a blogger much easier.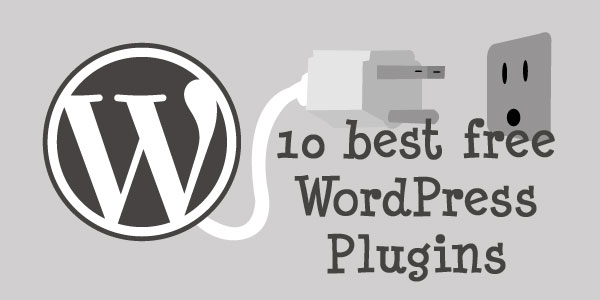 10 Free Must-Have WordPress Plugins
CommentLuv is perfect for sharing with your blogging community. It rewards people who comment on my blogs by allowing them to select one of several recent posts to share with me and other readers. I've discovered many great blogs and posts through this plug-in.
Planning fabulous content on a regular basis can be exhausting- which is why an editorial calendar is so helpful! The editorial calendar plugin allows me to see the holes in my schedule, move things around (there's drag and drop), and make plans for the future. I'm disgustingly organized and didn't think I would use this one; I was wrong. I use it daily.
Many bloggers do some affiliate marketing on their site. Pretty Link Lite tracks the clicks inside my WordPress Dashboard and when I share an affiliate link with someone, it's short and easy for them to remember. (Make sure that you always disclose; I have clearly disclosed to my readers that I'm using affiliate links.)
I like all of my blog posts to have an image, but I don't always have the time to take and edit a picture for each post; Photodropper is my hero. This plug-in allows bloggers to search images with the right licenses (be sure to check "show only photos that can be used commercially,") to use in blog posts. Each image comes with a credit back to the photographer's Flickr photostream.
Imagine that you worked long and hard on a list post that linked back to all your favorite posts and it was going to be featured on SITS Girls. I can feel the bounce rate dropping now. How would you feel if 8 of the 10 links were broken? Broken Link Checker let's me know when a link isn't connecting right away via email.
I didn't realize that when we reply to a blog our replies just sit on our blog. Another blogger recommended Comment Reply Notification and I love it, because it helps me connect with my readers; I had a back and forth recently about Breaking Dawn and another about blog commenting (I'm well rounded).
This is similar to LinkWithin (which I used to use with Blogger); both plug-ins help keep visitors on your site longer as they check out more of your posts. Longer visits equate to lower bounce rates and higher subscription rates.
This one deserves balloons. Tweet Old Posts lets you dust off older posts and share them again on Twitter in a non-spammy way. I just re-read that sentence and thought "duhhhh." Here's something that isn't so obvious: with this plug-in, you can select the time period it pulls posts from and you can deselect giveaways or other posts that don't need a repeat.
I have no idea what I'm doing when it comes to SEO and WordPress SEO has made it a little easier by giving bloggers a few things to focus on to make sure our posts are found. My newest blog, Keep the Tail Wagging, was launched on January 1, 2012; in less than 2 months, it had earned a page rank of 2. This is particularly useful if you are running on a free theme that is lacking SEO options.
One day FatCow, my much loved host, shut down my site due to suspicious activity and it was because of TimThumb. TimThumb is something technical that has to do with our thumbnail images; FatCow shared that some older versions of TimThumb open a back door to a blog and invites Sir SpamsALot in to leave malware. I was lucky, no malware was on my site and I was able to shut the back door with this plug-in.
*Note: You can download and activate these through the WordPress Dashboard/Plug-ins/Add New or from the plug-in's site.
If you're a WordPress blogger, which plug-ins are your favorites? If you use another blogging platform, what do you use to make blogging easier?
About the Author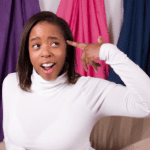 Kimberly Gauthier, a perpetually happy person, lives with her amazing guy, their spoiled dogs and cats, and loves dog rescue, photography, reading, and laughing. She's the author of three blogs, sharing tips and tricks about photography, blogging, and raising happy, healthy pets.