This post may contain affiliate links which may give us a commission at no additional cost to you. As an Amazon Associate we earn from qualifying purchases.
Being more organized is always at the top of people's list when a new year comes around. This year kick the new year off in style by creating an editorial calendar for your blog. Using an editorial calendar keeps you organized, helps you come up with blog post topics and helps you to blog on a regular basis. You don't need anything fancy to create an editorial calendar! Using something like simple like Google Docs or the Word Press calendar is all you need.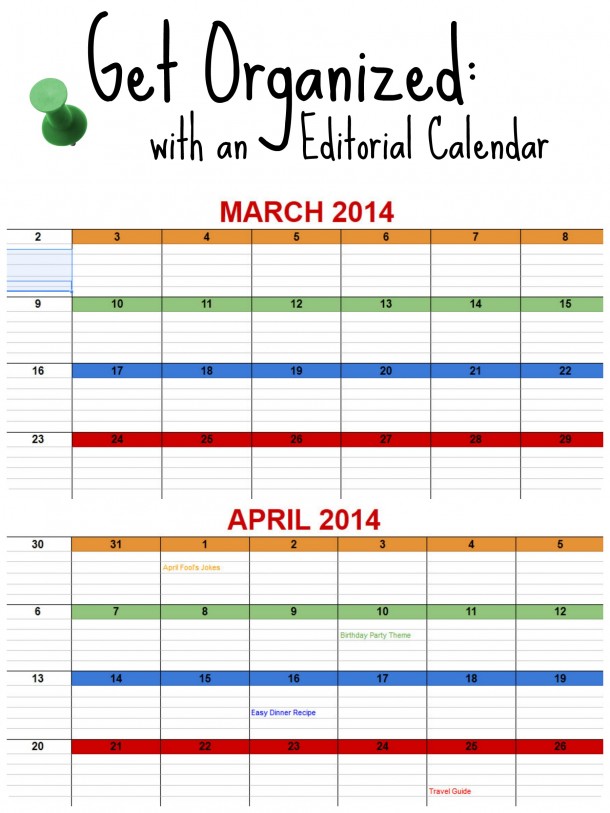 How to Organize Your Blog With A Editorial Calendar
In the world of the internet, how a person presents themselves, their products or service speaks volumes. Whether you want to blog about the latest deal that you got or what recipe you altered and made unique, people are looking for that information. The most effective way to reach new traffic and help others to spread the word about your online presence is word of mouth. In order to keep people talking, you have to have content.
You can keep organized and on track by making a blog calendar. A blog calendar is also known as an editorial calendar and is used to help you stay focused on your blog and to help you to create ideas on what to write about and publish.
Read the Full Post Here: Get Organized and On-track this Year on Your Blog!