This post may contain affiliate links which may give us a commission at no additional cost to you. As an Amazon Associate we earn from qualifying purchases.
I think it's safe to say we all want our content to get pinned. Some of us might even stalk our Pinterest account trying to figure out what has been repinned from our site. What if there was a way to get notified every time a reader pinned something from your blog? Wouldn't that be great? Not to mention save us a lot of time searching through our Pinterest account!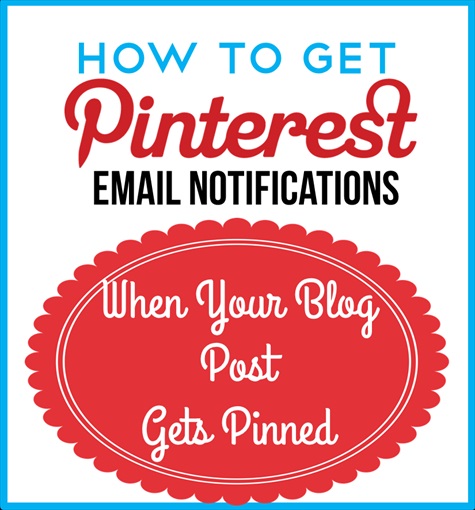 How to Get Notified When Your Content Gets Pinned
As an avid Pinterest user, I check my notifications frequently. I like to see who my new followers are and what items are getting repinned. But there isn't a great way to get up-to-the-minute notifications when someone pins something directly from my blog.
That's where Pin Alerts come in. They not only tell you when someone has pinned an image from your site, they can also provide valuable information to help you grow your Pinterest following. Here's how!
Read the Full Post Here: How To Get Pinterest Notifications When Someone Pins An Image From Your Website