This post may contain affiliate links which may give us a commission at no additional cost to you. As an Amazon Associate we earn from qualifying purchases.
Whether you're a blogger, online retailer, designer, you name it, your online presence is everything these days and engaging with your followers is key. A great way to excite your existing fan base and attract new followers is to offer giveaways on your site–I mean who doesn't love a freebie!?
But, having successful giveaways is a little trickier and way more complex than just putting up a post.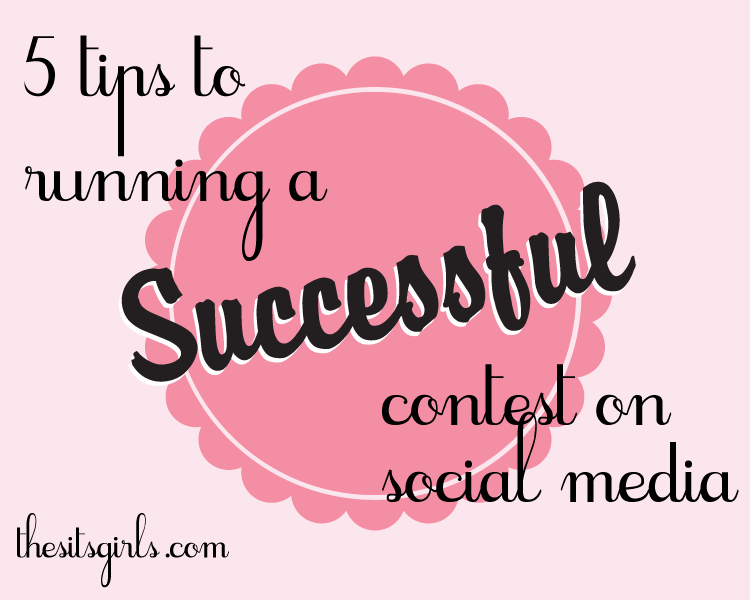 How to Run Successful Giveaways on Social Media
Don't know where to start? We've compiled a few simple dos and don'ts to make sure your giveaways will be successful… and maybe even go viral!
DO Read The Rules; DON'T Ignore Them
Whether you're using Facebook, Twitter or Instagram for your giveaways, you first need to read up on the platform's basic rules and regulations. You don't want to get shut down for a violation, and you want to make sure that your readers don't do anything to hurt their own online reputations either. For example, Twitter asks that you remind users to not create a slew of new accounts to increase their chances of winning–that can actually get them suspended from the site, which could definitely lead to some "un-follows" in your future.
DO Set Your Goals; DON'T Do This All For Nothing
Whether you're looking to boost your email subscriber list, or bump up your Twitter following, you need to make sure you're channeling all this attention in the right place. Definitely don't just wing it–you need to think deeply about what it is you actually want to get out of your giveaways, before you do a whole lot of work that ends up doing you no good.
DO Know Your Audience; DON'T Ignore What They Love
Think about what your audience wants, and how to best reach them. If you run, say, a successful high-fashion blog, your audience might not be all that excited to win a pair of tickets to an upcoming sporting event. If you're teaming up with another blogger or brand, make sure the collaboration makes sense and it will be something your followers would actually enjoy.
DO Promote; DON'T Be Annoying
Nobody's going to enter giveaways if they don't know about it in the first place. Similarly, it's important to make sure all aspects of your contest are easy to share. Send reminders when there are only a few days (or even hours) left to enter, but don't spam any inboxes or clog up your own page's feed. And, if you're teaming up with a big-name brand, don't forget to have them promote you and the contest on their own social media pages–that's a gold mine you definitely don't want to miss out on!
DO Analyze The Results; DON'T Forget The Other Entrants
How much did your audience grow? How many entries were there throughout the duration of the contest? How engaged are your readers and followers since the contest ended? If things didn't go as planned, were the rules a bit unclear? Think about what you did right and what you could have done differently, and learn from it! Also, don't forget about the people who didn't win. See if you can offer them a coupon or discount code of some sort, and don't forget to let them know about the awesome promotions you'll have in the future. Now that you've got them hooked, make them keep coming back for more!
LOOKING FOR MORE POSTS SIMILAR TO THIS ONE?
Looking for more posts similar to this one? Then be sure to click through the below links!
About the Author: 
Susan Bodack is the Social Media Marketing Manager at InStyleSwimwear.com – a Philadelphia-based online retailer specializing in stylish designer swimwear, beachwear and accessories.