This post may contain affiliate links which may give us a commission at no additional cost to you. As an Amazon Associate we earn from qualifying purchases.
Are you struggling to grow your Google+ following? If so, you're not alone!
One quick and easy way to start growing your following on Google+ is by adding a Google badge to your sidebar. Creating a community on Google+ is important if you are looking to grow your blog and gain search engine traffic.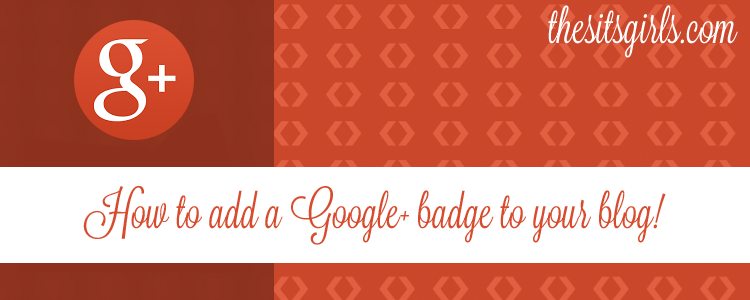 Installing a Google Badge
Adding a Google badge to your blog is extremely easy and can be done on WordPress or Blogger. The first step in creating your Google badge is heading on over to the Google Developers page which you can find here: https://developers.google.com/+/web/badge/. This page will allow you to quickly create a small Google+ social media icon or a badge for your site.
Before creating your Google badge you might want to take some time to figure out the width of your sidebar. Knowing the width of your sidebar before you start creating your badge will save you from going back and forth with different badge sizes. If you don't know the width of your sidebar or can't seem to figure it out don't worry, you can play with the width in the web developer tools.
There are several different settings you can play around with to ensure you get the look you're after. You will have the option of creating a Google badge for your personal account or a fan page if you have set that up for your site. Once you have created the look you like, you will simply copy the code that Google gives you into a text or html widget on the backend of your blog.
Watch this video tutorial on how to install your Google Plus badge. This video tutorial will show you step by step how to create a badge for your WordPress or Blogger site.
LOOKING FOR MORE POSTS SIMILAR TO THIS ONE?
Looking for more posts similar to our video tutorial on installing a badge for Google Plus? Then be sure to click through the below links and head over to our SEO Made Easy board on Pinterest!