This post may contain affiliate links which may give us a commission at no additional cost to you. As an Amazon Associate we earn from qualifying purchases.
You've heard everybody say it: content is king. And yes, you do need to have great content, as well as SEO and a social media presence to have a blog that people come back to day after day. But the first impression a new blog visitor gets comes from what a blog looks like. And if your blog doesn't look good or is confusing to navigate, your audience won't stay and continue reading.
A well-dressed blog can maximize your assets and show off your personal style. This makes viewers want to get to know you better, and you'll enjoy stronger readership and higher success in achieving your blogging goals as a result. Plus, the confidence and self-esteem you gain from knowing your blog looks good makes you more likely to keep up with writing posts and taking the time to promote them.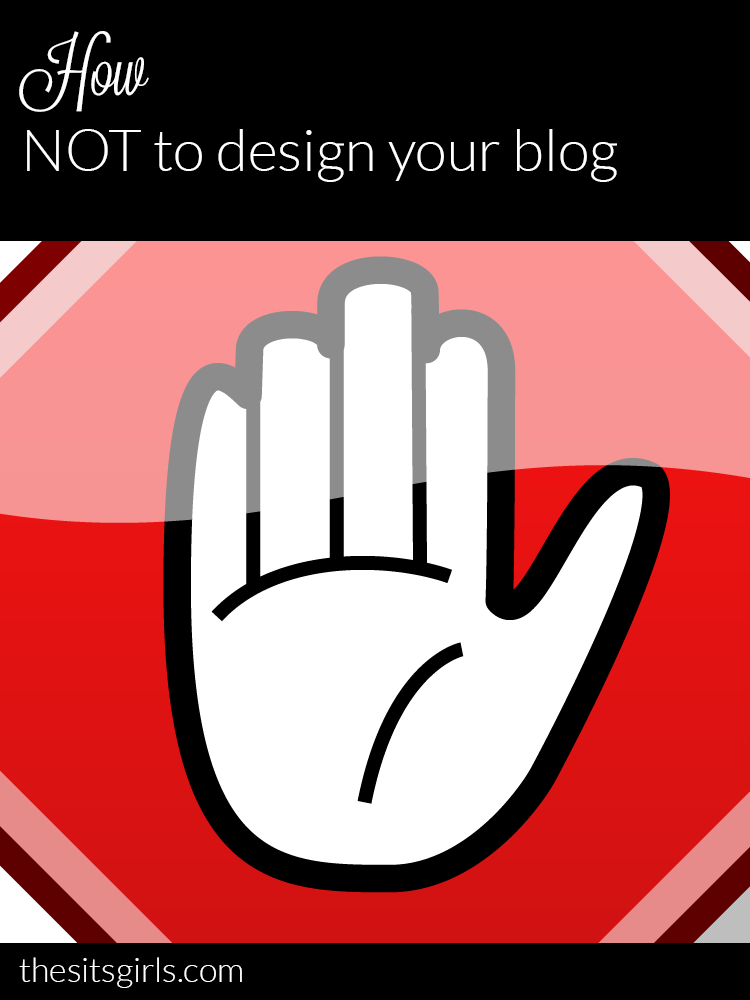 That said, you don't have to spend a ton of money on a theme or hire a designer to have a stylish blog. I've put together three simple style rules you can follow that will keep your do-it-yourself  blog from looking homemade.
The Rules:
Rule #1: Know your blog type and play up your assets.
When a new visitor comes to your site it should be obvious to them what type of blog they're about to read. For instance, a blog about food should use food pictures and earthy, foody colors. A humorous blog should have a funny title, tagline or graphics and look full of energy.

Give your readers a focal point to keep their first impression from being too chaotic. When choosing your focal point, ask yourself what the first thing is that you want readers to notice when they click on your site. Do you want them to see your logo, your profile, the topics you regularly post about or a recent post or excerpt? Make that the biggest and most eye-catching section or graphic on your blog. Then choose coordinating graphics and colors that have the same attitude, mood or tone, but keep them small.
Rule #2: Choose patterns that aren't distracting.
Patterns are great and they add the kind of detail that makes your blog special. But ask yourself: Would you wear a cocktail dress made from your background pattern (this goes for Twitter, too)? No? Well then why is your blog wearing a full-length ballgown of it? A distracting background can cause a reader to lose focus and miss out on the content you want them to read.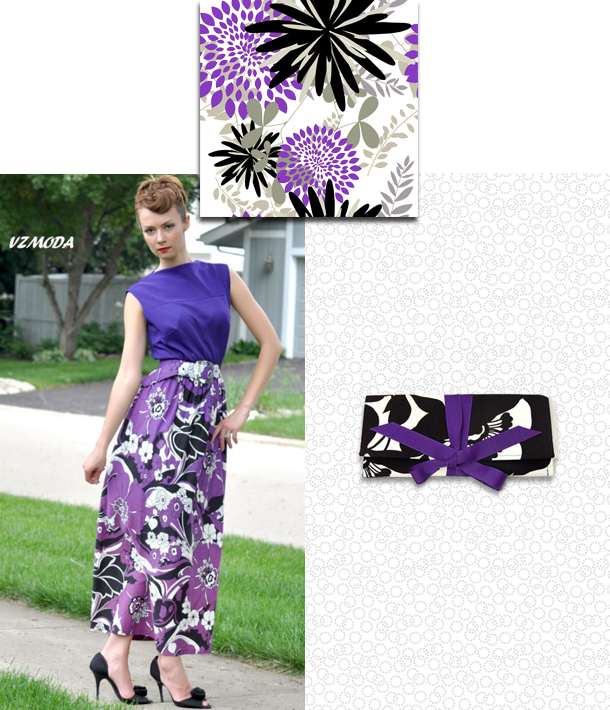 Choose a background with a small print. Or if you find a large or bold print that you LOVE, use it sparingly like an accessory—on your header and footer, a fat stripe across the middle, or in one of your sidebar widgets. Or pick one with only a subtle contrast in the colors, like light blue on medium blue. Mixing patterns is fun but make sure you color-coordinate your mixed prints, or stick to one dominant print with additional small prints.
Also, try not to have type running over any background that has a dominant print to it. Again, if people can't read it, they will leave.
Rule #3: Keep accessories simple.
Widgets are designed to enhance your blog post content, not obscure it. Keep your widgets simple and only use a few to keep them from becoming visually overwhelming. Be conscientious about what you really need. Are you really using that calendar widget that came with your theme? If you must have a lot, try putting them in a tabbed widget so they aren't all visible at the same time.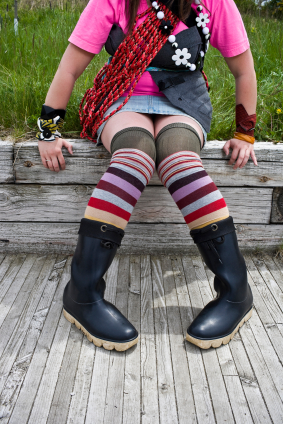 Blog badges and awards are fun to display but often come in many different sizes and design styles. If you start accumulating a lot it can make your sidebar look unkempt, saying "I'm a crazy badge lady" instead of "I'm an award-winning blogger." Instead, keep a few of your most recent or most important badges in a two-column ad widget on your sidebar and create a separate blog page to highlight the rest.
Be sure to check out the other posts in our blog design mini-series: