This post may contain affiliate links which may give us a commission at no additional cost to you. As an Amazon Associate we earn from qualifying purchases.
Pinterest is a wonderful resource for bloggers, and can be a great way to drive traffic to your blog. If you want to see your content on Pinterest, you need to know how to make a graphic that gets pinned.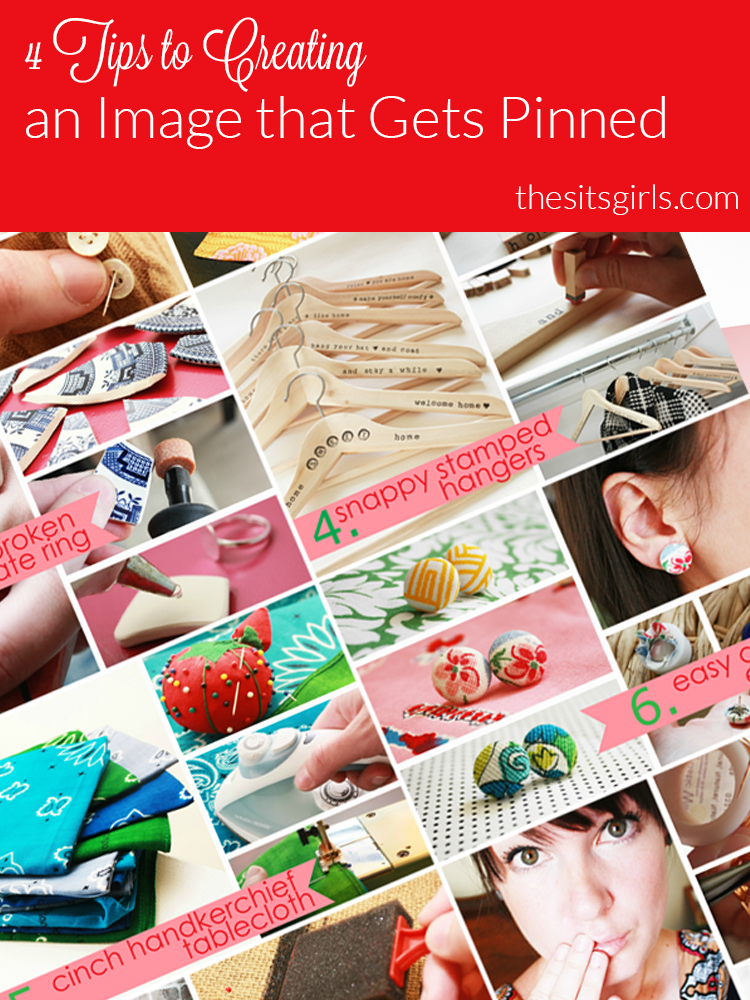 How To Make A Graphic That Gets Pinned
1.) Go Tall
Vertical pictures are a favorite among pinners. 600×900 is a great image size on Pinterest. You don't want to make it much longer than that, or people will have to scroll to see the entire image. Vertical images is they are more likely to be repinned, because they stand out in the Pinterest feed.
2.) Use Text
Sure, Pinterest is all about the pictures, but those pictures are better with words. Be descriptive on your images by adding a catchy title or description. Just make sure you don't give away too much information, so people will still have a reason to click through to read your blog post.
3.) Mix and Match Fonts
Don't be afraid to mix a scripty font with a something plain and simple. Using different fonts adds visual interest, and can allow you to highlight the most important words on your graphic.
4.) Content Might Be King, But Color Is Queen
Choose colors that are pleasing to the eye, and fit well with the picture or background. Make sure any words you add to the image stand out. Avoid placing dark text on a dark background, or use an overlay behind the text to make it stand out.
Not All Graphics Start With A Photograph
Sometimes you don't have a perfect photograph for your blog post, no matter how many free image sites you scour. That doesn't mean you have to give up the hope of a traffic boost from Pinterest. You can easily create a graphic with eye-catching text that people will want to pin.
There are websites that allow you edit images or create graphics for free. Canva starts with a free account, but some of the features (including some images and overlays) have to be purchased before you can use them. PicMonkey has a set monthly fee, but you can use their free trial to see if it's a platform you will like.
I'm going to show you how to make a graphic in PicMonkey.
Start with a blank picture. You can click on the Design button on the homepage to get a blank canvas, or upload a blank template of your own.

Resize your image if needed. This option is found at the bottom of the first menu.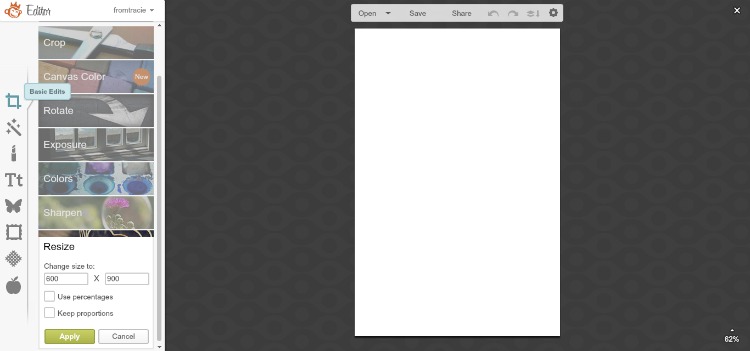 Choose a canvas color.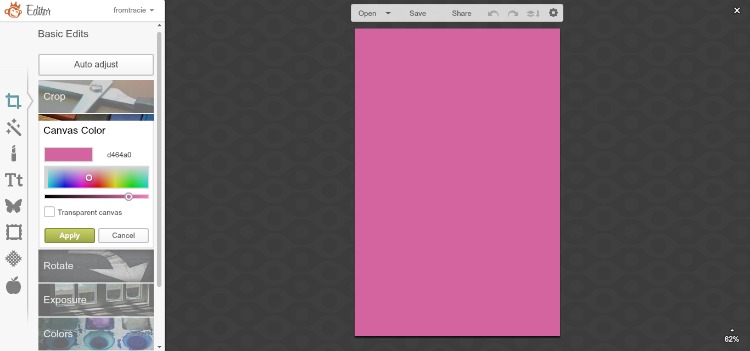 Go to the text editor, and start typing.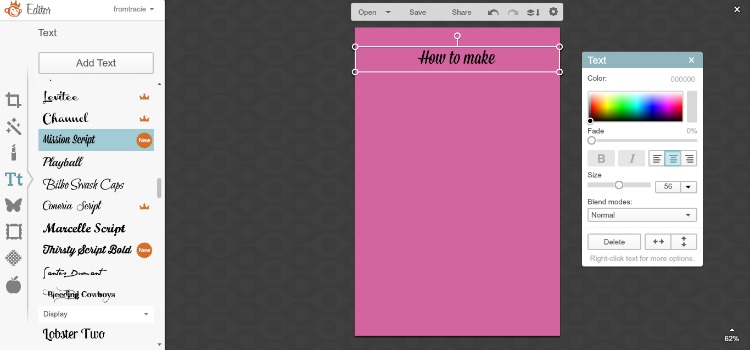 Change the font and color. You can even try angling the text if you want. I usually go through a few font and color choices before I find the perfect match. This is your chance to get creative and have fun.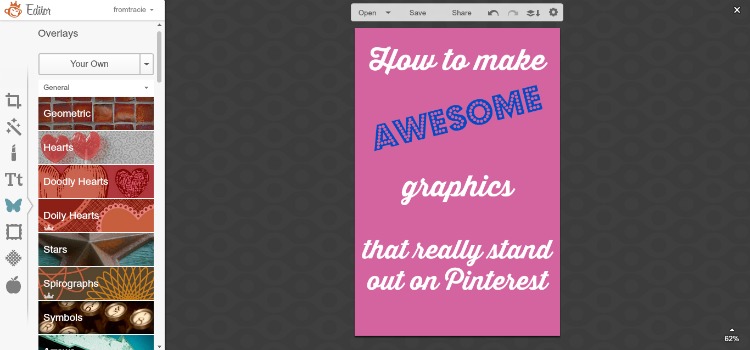 Overlays placed behind the text can help it to stand out. You can find these on the PicMonkey menu under the butterfly icon. I faded my overlay to 50% so it wouldn't stand out quite as strongly.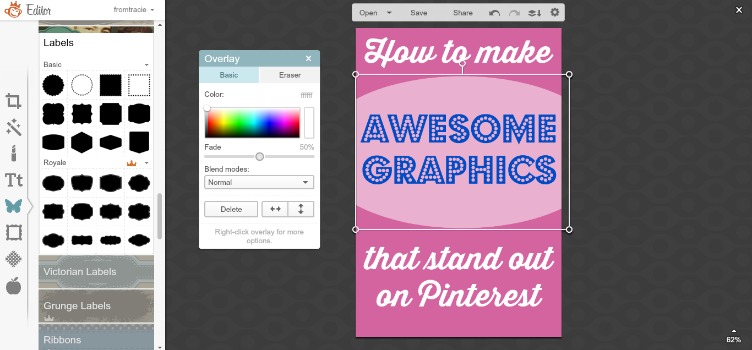 When you are finished editing your graphic, save it, and upload it to your blog post.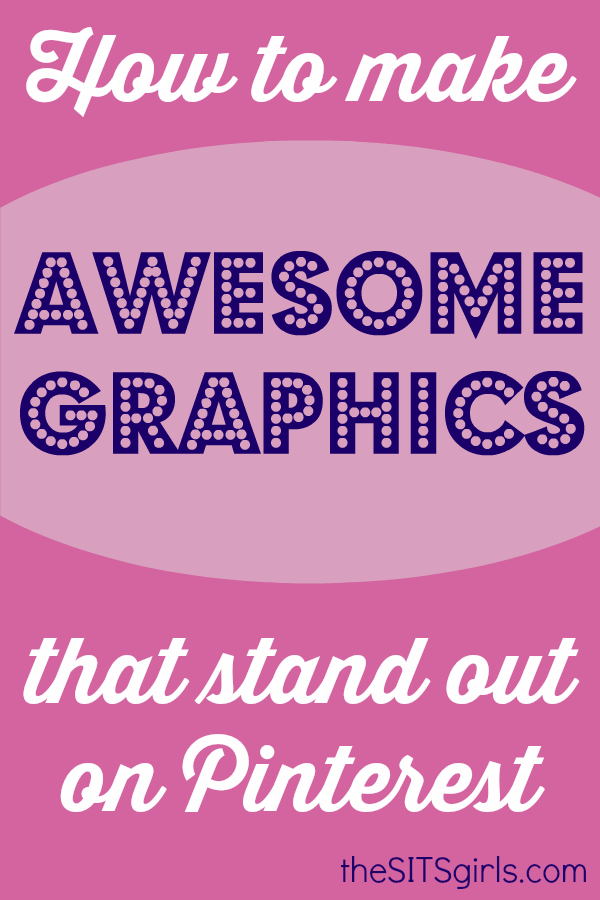 You are now ready to be pinned and repinned.
LOOKING FOR MORE POSTS SIMILAR TO THIS ONE?
Looking for more posts to help you rock PicMonkey and stand out on Pinterest? Then be sure to click through the below links!
Disclosure: This post includes affiliate links.