This post may contain affiliate links which may give us a commission at no additional cost to you. As an Amazon Associate we earn from qualifying purchases.
We don't always share our traffic or income numbers as bloggers. One blogger focused on growing her pageviews and income for a year, and she is sharing her numbers and encouragement that you can grow your blog as well.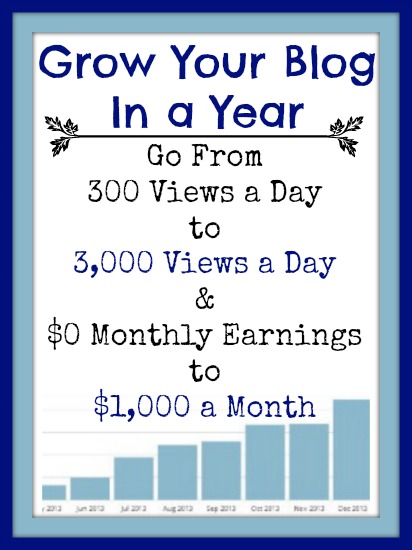 Grow Your Blog In A Year
A lot can happen in a year, especially in the blogging world! Last year I decided to buckle down and turn my blog into a business. I started with re-branding and redesigning on January first. For the rest of the year, I worked hard and saw the more growth on my blog than ever before.
I started the year getting 300 views on a GOOD day with zero earnings and ended it averaging 3,000 views a day and earning $1,000+ a month. Here's how I did it!
Read the Full Post Here: How to grow your blog in a year (and start earning over $1,000 a month!)