This post may contain affiliate links which may give us a commission at no additional cost to you. As an Amazon Associate we earn from qualifying purchases.
You're posting but no one is liking or commenting. Sounds like you may need to grow your Facebook reach! Facebook uses algorithms to figure out who they think wants to be seeing your posts, but this ends up leaving most of your fans in the dark. This blogger shares the secret she stumbled upon that helped her grow her Facebook reach from less than 100 to well over 1000!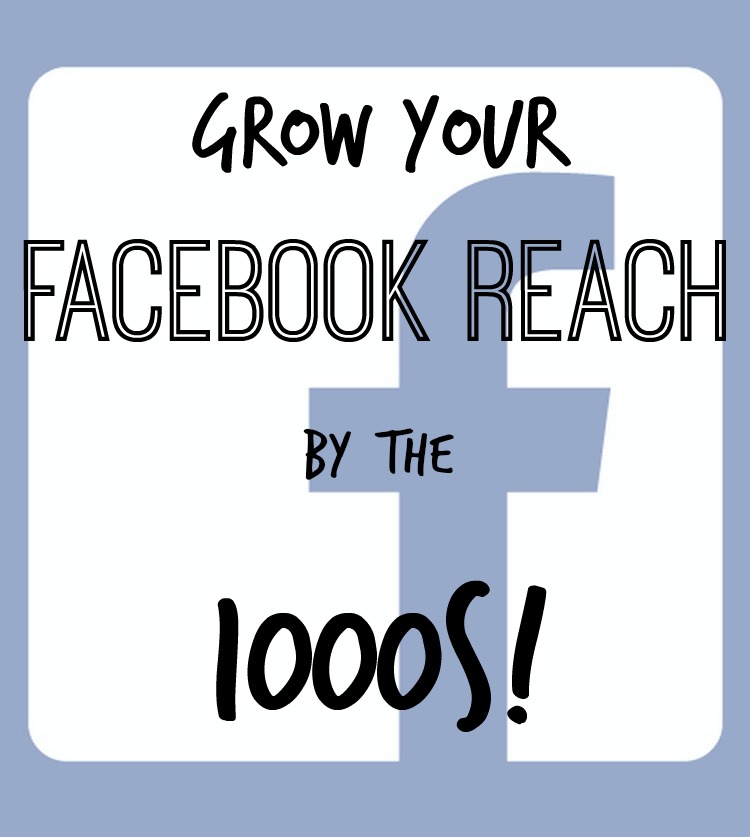 Grow Your Facebook Reach by the 1000s!
Bloggers, do you find it difficult to get your posts on Facebook to reach more than a few people? But, you have thousands of Facebook fans? This doesn't make any sense! I had that problem, too. Then, a few months ago, purely by accident, I happened upon a secret that has grown my reach from less than a 100 people to between 1000 and 5000 per post, sometimes even more! Come check out how you can do this, too!
Read the full post here: Grow Your Facebook Reach by the 1000s!