This post may contain affiliate links which may give us a commission at no additional cost to you. As an Amazon Associate we earn from qualifying purchases.
I write by moonlight.
Hot wind rustles summer's full trees, blackened by evening sky, streaked in shades of blue. Navy, midnight, forget-me-nots.
I'm sitting on my front porch wrapped in an unnecessary fleece, my bare feet tucked beneath me.
Today's to-do list sits unmarked at the top of my screen. The word count on my Work in Progress is untouched, a freelance article's deadline looms, and this guest post is calling my name.
But what I'm looking at is my reader, where my friend's stories are laid bare. Their words revealing their most brilliant gems one blog post at a time.
And in this quiet moment shared between just you and me, as I reach for my chai and try to ignore the dark chocolate in my kitchen, I'll whisper this truth to you: I wouldn't have it any other way. Because this? Is what a blogging community is all about.
We all start with what we know – ourselves – our very own thoughts and feelings and experiences woven to tell our tales.
But each carefully crafted post loses its meaning if there's no one on the other side reading, connecting, and feeling something when they read our words, view our tweets, see our avatars.
And that right there is the rub. When thinking about how to grow your blogging community, you have to look outside of yourself.
I could give you a gentle nudge in the right direction – comment, Facebook share, and tweet other people's posts.
But the important part that I want to highlight and underline and write in bold letters, is do these things because you love to.
Do them because you care about the people behind their own screens so very many miles away. Because you value their thoughts and ideas and know that others might feel the same way about them.
Don't promote in the hopes of reciprocation.
Because then it becomes all about you again, doesn't it?
And that isn't the direction you need to go. You already have you, you'll only become better, you'll only grow, when you're truly connected to others.
So instead of tips and tricks I'm going to leave you with a quote by Maya Angelou that I keep tucked within my blogging heart, leading my choices of when to promote myself and when to promote others: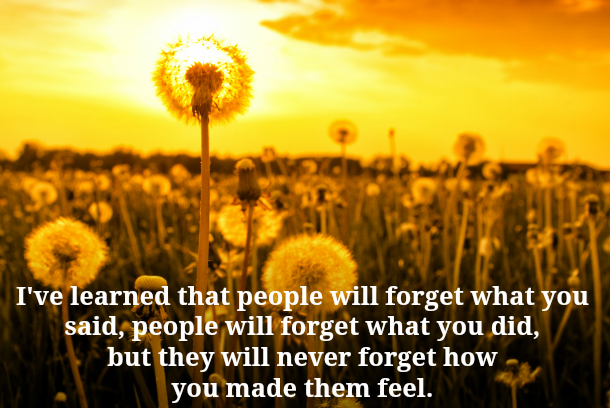 (Now go make someone feel good with your comment, tweet, or Facebook share!)
About the Author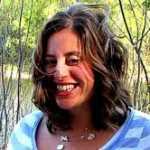 Galit Breen is a Minnesota author. On any given day you can find her juggling one husband, one puggle, three children, and her laptop. Galit blogs at These Little Waves and tweets at @GalitBreen.