This post may contain affiliate links which may give us a commission at no additional cost to you. As an Amazon Associate we earn from qualifying purchases.
Facebook, like social media, is an ever-evolving phenomenon. While there is no magic formula that will increase the number of fans or engagement, there are techniques that you can use to ensure that you are not missing out on the platform's benefits and to grow your Facebook fan page.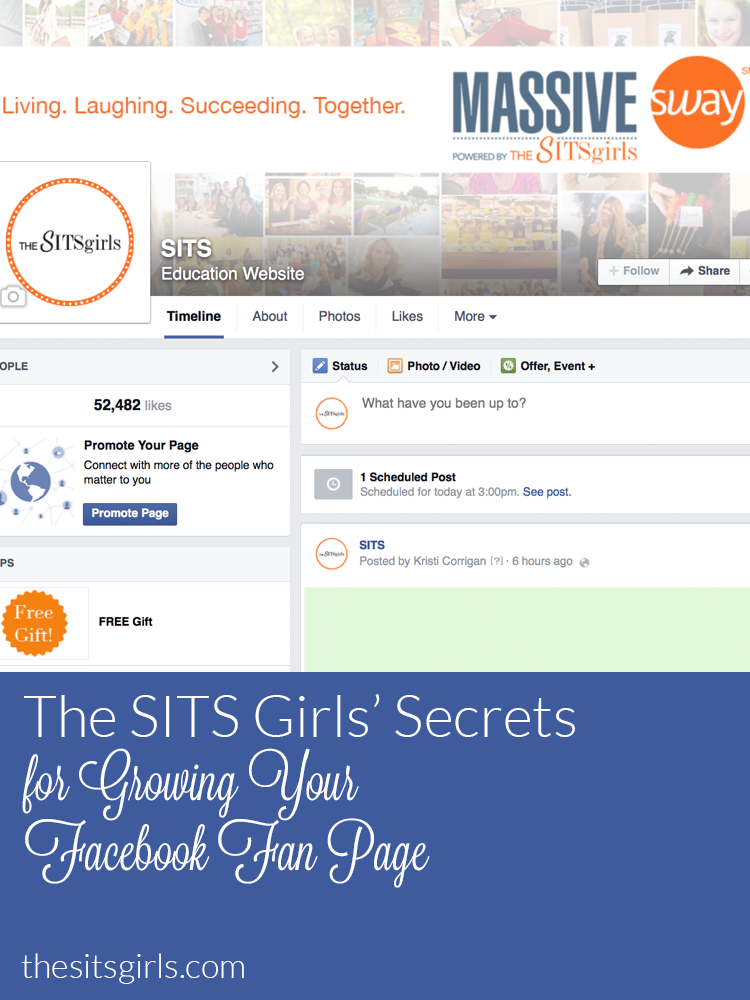 How to Grow Your Facebook Fan Page and Increase Engagement
Do you have a love – hate relationship with Facebook? Not to worry, we've all been there! These tips will help you grow your Facebook fan page and learn to love Facebook again.
Less is More – Unless You're on Facebook
You've probably heard that you should limit your Facebook fan updates to once or twice per day. At one time we probably would have suggested this as well. But, times have changed! It really is okay to post on your Facebook fan page more than once or twice a day. The more content you have available for your audience, the more likely they will have something to engage with. Ensure that the content you are providing is useful and interesting to your audience.
You are probably wondering what the "perfect" number of times to post is;  really, you are the only one that can answer this question. Play around with posting once a day, twice a day, three times or more. Pay close attention to how your audience is reacting.
Create a Two Way Conversation
Nobody wants to hear you "talk" all day. Can you promote your content on a daily basis? Of course! At the same time you should be having a conversation with your audience. Ask questions, seek advice and interact with those that are taking the time to interact with you. Creating a two way conversation will help increase your engagement, get you more fans AND build help you build a connection with your audience!
The more engaged Facebook fans are with your page, the more likely updates will be reflected in news feeds. Encourage conversation on your page.
Go Visual or Go Home
You've probably noticed that the majority of the social media platforms are very visual based. A Facebook fan page is and has been headed in this direction for some time now. Content that goes viral always has an image attached. Not every picture is going to make a splash, but they need to be there – and they need to be edited. Great images catch fans' interest as they glance through their content.
Pay Attention to Your Facebook Fan Insights
We can not stress enough how important your Facebook insights are. These analytics will give you a wealth of information if you take the time to learn them, study them and implement what you learn.
Your insights will tell you what time of day people are engaging, what type of content is getting the most engagement how many likes you are gaining and losing per day and much more!
Ready for More
Did you enjoy this post? Here are more resources on how to get readers on your Facebook fan page: