This post may contain affiliate links which may give us a commission at no additional cost to you. As an Amazon Associate we earn from qualifying purchases.
Let's talk about you can grow your social following in a smart and time-efficient way by using a smart pop-up tool that helps you build followers, and save time while doing so. It's intuitive and efficient, and easy to set up. Also, it's easy to customize and demo your pop-up, and see what works best for you.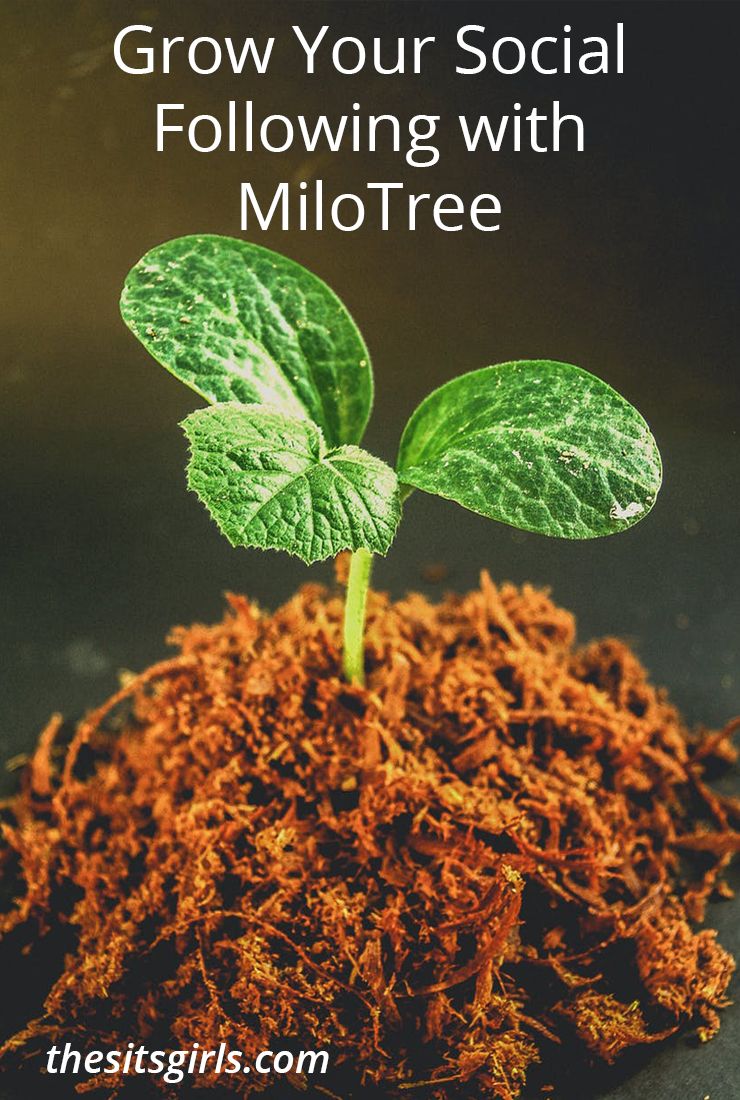 Grow Your Social Following with MiloTree
Note: this post contains affiliate links which give us a commission at no additional cost to you.
First of all, MiloTree was created by an established influencer who saw tons of traffic to her site and wanted to convert those readers into social followers! One thing I really love about MiloTree is that it has everything going for it. The pop-ups are beautiful, easy to set up, and cost effective.
The benefits of using MiloTree are numerous! You can grow your email list, Instagram, Pinterest, YouTube, and Facebook platforms, while using your own blog traffic to grow. There's a pop-builder and advanced pop-up settings, so you can choose the pop-up position, how often to show the pop-up on your site, to show or hide it on mobile, to delay it or not when visitors arrive, and to randomize the pop-up order or not.
What I Love About MiloTree
You Can Grow Multiple Platforms At Once
You can choose the service to put in the first position in your pop-up builder and that will be shown to your visitors on their first visit to your site. For example, I used Instagram for mine since that's the platform I most want to grow. The pop-up will "sleep" for the number of days I set as my "frequency". Then, when a visitor returns to my site for a second visit, they'll see the pop-up I chose as my second position. And so on for the third position. You can use up and down arrow keys on the left side of the pop-up builder to adjust pop-ups and position.
It's Easy to Set Up
Personally, I am NOT good at time-consuming processes, but have no fear with this. It only takes minutes to connect your social media accounts and/or email provider. And you install the WordPress MiloTree plug-in on your site and it will be customized just for you. If you don't use WordPress, you just have to add a line of javascript code to your blog to install the pop-up.
You Only Need to Install the Pop-up Once
If you make changes to your pop-up, the changes are saved on MiloTree's side. It could take up to two hours to see the changes live on your site, but you do not need to reinstall.
You Can Track Analytics to See What's Working
You will have access to your own MiloTree dashboard to see your pop-up analytics. They will show you your followers count, the amount of clicks you've received from your pop-up, and if you've gained or lost followers from the previous week.
There's a 30 Day Trial
Curious about MiloTree? You can try it free for 30 days. During your free trial, you'll be able to use the dashboard and analyze the analytics and no doubt see how awesome it is!

Lastly, it's mobile and Google-friendly, has a light and speedy plug-in, and is a simple GDPR solution! Check it out here and let me know in the comments if you already love it, or are excited to try it! We had a Facebook live with MiloTree creator, Jillian, and that's when I first learned about adding it to my site! Check it out here:
Looking for other blogging tools to help grow your social media? Check out Blogging Tools, Apps, and Plugins to Help Save Time